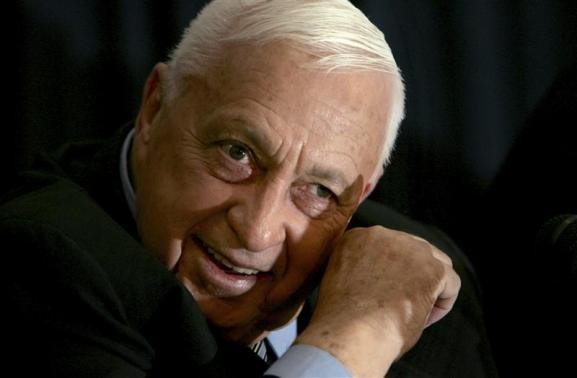 Tens and thousands of Palestinians in the town of Bani Suhaila, on the borders of the southern Gaza strip, came out on the streets to celebrate. Youngsters and old alike were in a jubilant mood; the occasion was the death of Ariel Sharon, 85.
In other parts of the world, Sharon is being deemed as the Israeli warrior who evacuated settlers and soldiers from the Gaza Strip and the former prime minister 'famous' for his ferocity in battling Arabs. But for Arabs, he was the butcher of Sabra and Shatila, and his death was ample reason to celebrate.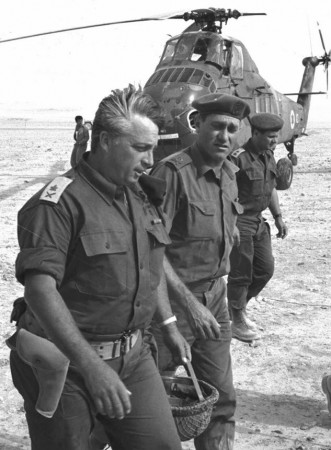 The Palestinians loathed Sharon as their most bitter enemy and prayed for divine punishment. One of the foremost reasons for that was the massacre in the Lebanese refugee camps of Sabra and Chatilla, by Christian militiamen allied with Israel during the 1982 invasion, which was largely Sharon's brainchild.
Sharon died eight years after a debilitating stroke in January 2006 that put him in a coma. His body is to lie in state at the parliament on Sunday before he is laid to rest at his ranch in southern Israel on Monday, the Israeli media reported.
As condolences flow in from nations worldover, Lebanon's Social Affairs Minister Wael Abu Faour in a press statement pointed out that Palestinians may feel some sense of comfort from the demise of Sharon, who is equally despised in Lebanon. "With the passing of Sharon, there is now less evil in this world," Faour was quoted in The Daily Star, Lebanon.
Another Arab daily - Al-Watan - in its editorial stated: "Yes, and with no sad feelings, Ariel Sharon has departed... His history of crimes will remain embedded in the hearts of everyone who was burnt by the fire of his crimes and terrorism... It was a very dark and harsh history that cannot be erased."
Meanwhile, an official from the Palestine Liberation Organization (PLO) Mustafa Barghouti told the BBC: "Nobody should celebrate any death. But unfortunately I have to say that Mr Sharon left no good memories with Palestinians. Unfortunately he had a path of war and aggression and a great failure in making peace with the Palestinian people".
Egypt's privately-owned daily Al-Misri al-Yawm stated: "His crimes and the massacres he committed against Palestinians and Arabs are witness to unprecedented racism and bloodiness... He has well-deserved the names of 'Dracula', 'the Bulldozer', 'the hungry wolf' and 'war criminal' and despite this his people regard him as a national hero in light of the achievements he made for them at the expense of Arab and Palestinian blood by taking part in all the wars Israel waged."
A Twitter page associated with Hamas bid farewell 'the butcher' of Sabra and Shatila - the two Palestinian refugee camps in Lebanon where Christian Phalangist gunmen carried out a massacre in 1982 - with a cartoon depicting the devil waiting on him from hell.
Murderers and war criminals will face the same fate #Palestine #SabraShatilamassacre #ArielSharon #Gaza pic.twitter.com/Aki7HWf5lF

— Al Qassam Brigades (@qassambrigade) January 12, 2014