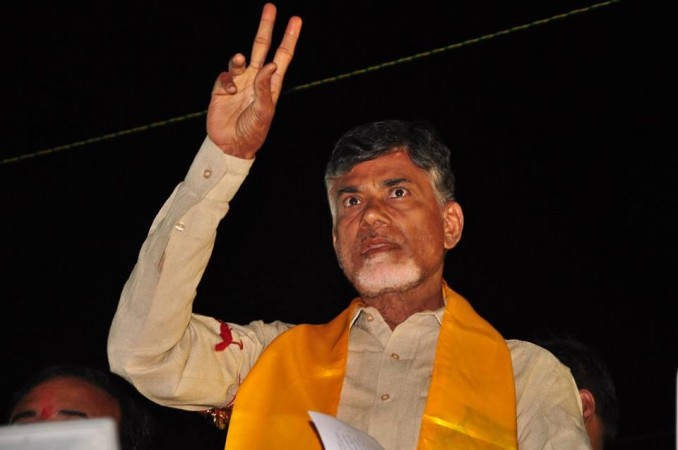 Andhra Pradesh Chief Minister Nara Chandrababu Naidu on Monday, 9 May, announced that the new capital city of the residual state will be built between Vijayawada and Guntur, as the location will be an ideal point for both Rayalaseema and coastal Andhra regions.
Naidu is credited for building Cyberabad in Hyderabad and developing it into an international investment destination, when he was the chief minister of united AP for nine years.
Now with the creation of Telangana, Hyderabad will be the capital of the new state and residual AP has to build its own capital city within 10 years. Hyderabad will be the joint capital city for Telangana and AP until then.
Naidu told the media in Hyderabad that the new capital should be decided by the State government and not by the Union government-appointed committee. The previous UPA government has appointed an expert commitee, headed by KC Sivaramakrishnan, to decide the new capital city of Andhra Pradesh.
The new capital city will be developed like Hyderabad, for which an investment of ₹4-5 lakh crore will be required and construction of the new capital city may take 10 to 15 years, Naidu added.
He made it clear that the land owning farmers will benefit from the construction of new capital city as the government will acquire their land tracts from them and make them partners in the developed lands. He added that his government is preparing a plan for land acquisition policy, which will be announced within two days.
Naidu also explained that if the government can't succeed in procuring the required quantum of land to build and develop a capital city to beat Hyderabad's stature, some other location in the state will be considered.
He said that no state in the country has been created without a capital city and criticised Congress president Sonia Gandhi for the state's bifurcation.
Naidu also explained that building a new capital city just for administrative and political purposes is pointless as no one will come to a city if it just has office building that close in the evening. A capital city should have pleasant and robust social infrastructure, he said adding that the city should add life with all kinds of attractive facilities for social activities, education, entertainment and shopping.
Naidu admitted that it is not going to be an easy task for him to build a world-class capital city with meager budget and the current financial condition of the state.
While the State government is totally dependent upon the Union government to build a new capital for the state, the CM hopes that Prime Minister Narendra Modi will extend all possible help to the state to build a new capital city and develop it economically.