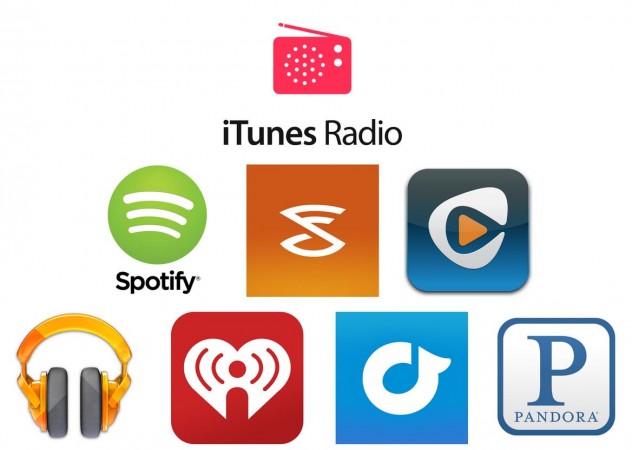 Apple wants to do more in the music sector, the online streaming side of it to be precise. And that aim seemed quite evident after the Cupertino giant went great lengths last year to purchase Beats Electronics for $3 billion.
The deal, at that time, included both Beats Audio hardware and Beats Music, the streaming radio service that was founded by rapper Dr. Dre and tested music industry exec Jimmy Iovine. Now, fast forward to 2015, Apple is already expected to present a revamped Apple iTunes/Beats music service come June.
Recapping whatever we have heard so far about the service, the new streaming service is said to come with a few of the recommendation and personalisation features that are present on the current Beats service, although it is expected to run on a completely new programming module.
Apart from that, the administration involved with the service will be getting a new name. Apple is also planning on offering its streaming service in different platforms, including Android and the web. Originally, the service was set to launch in March. However, plans related to Android side of things have pushed the launch back.
There are reports now claiming that the company is planning on opting out of offering a free advertising-supported base tier for its upcoming streaming service. This means, if you are indeed interested in the upcoming music streaming service, be ready to pay, although the company is expected to offer some kind of initial trial period for users.
Reports are suggesting that although users will get a trial period, but when it's over, they'll have to sign up for a subscription. Apparently, the subscription is rumoured to cost $8 per month. So when Apple is ready to push out its new streaming music service, don't expect to make use of the payment-less limited function streamer all your life.
Apple, as it seems, is majorly against the concept of 'free music streaming,' something most of us have come to adore via services such as 8tracks and Jango. And this has found some traction among big name music labels, who also want a more solid monetisation groundwork involved with streaming music.
"Apple executives have been telling the music industry it can help them roll back the tide of free digital music by relaunching its own subscription streaming service this year. Unlike Spotify and YouTube, Apple's service won't offer a free "tier" of music interspersed with ads — after an initial trial period, you'll need to pay to play," a Re/code report states.
"Now Apple is negotiating with the music labels for licenses for a revamped version of Beats. Sources say Apple would like to make a splash by getting high-profile artists to distribute their music with Apple before it makes its way to other services," it adds.
In fact, Apple executives, led by media head Eddy Cue and Beats' Jimmy Lovine, have been disputing that the music business "needs to get behind a paywall," according to people who have talked to them. Likewise, Apple bought Beats last year, and that was somewhat to help it gain more hold on the streaming music scene with iTunes sales of digital downloads starting to drop.
While we are yet to gather more solid details on the upcoming music streaming service, know that if indeed true, the deal will be in direct disparity to services such as Spotify. Spotify currently allows its 60 million worldwide users to listen to anything for free, of course with ads scattered here and there. Out of its 60 million users, 15 million are paid subscribers.
However, it's not just Apple's executive team in coherence with Beats Electronics who are pushing for paid content. Several music industry executives, who might have once embraced the concept of ad-supported streaming, seem to have spoken out against the system.
"The key question is, are the free, ad-supported services taking away from how quickly and to what extent we can grow those paid services? That's something we're paying attention to as content owners who license our content to the different platforms. It's an area that's gotten everyone's attention," said Sony Music CFO Kevin Kelleher previously, shortly after musician Taylor Swift pulled her albums from Spotify last year.