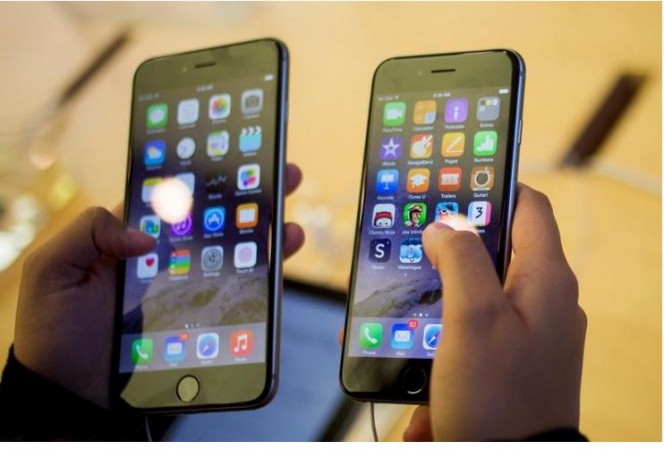 Apple is in the headlines once again with iPhone's sales figure, this time iPhone has outnumbered total sales figure of Android smartphones.
According to a TechCrunch report, the market research division of WPP, Kantar Worldpanel ComTech, has pointed out that Apple has sold more iPhones than the total sales figure of all Android devices together. The report has considered total number of smartphone sales in the United States of Q4 2014.
Last time, Apple had a lead over Android sales at Q4 2012 and since then the Android smartphone market experienced a record high sales while the iPhone sales were never be able to go ahead of it. But wait, this time also they just managed to achieve 0.1% higher sales figure than the accumulated Android OEM sales. In the report, Apple had 47.7% sales while the Android device sales accounted for 47.6%.
In Europe, too, Android slumped by 3.8% with a recorded sales figure of 66.1%, but it is still ruling the smartphone market. However, iPhone sales in Europe rose by 6.2% higher than Q3 2014. In the UK, Apple experienced highest sales boost of 13.1%. The report further said that Italy was the only market in the Europe where Android sales achieved a new high.
However, that might be because of iPhone 6 and 6 Plus release in the last quarter while there was no significant flagship Android smartphone released except Samsung Galaxy Note 4.
Coming month, several key Android OEMs including HTC, Samsung, LG and Motorola are about to release their upcoming flagship smartphones at MWC, after which Android might be able to reach on the higher side again.
Mobile World Congress is held in Barcelona each year. And this time, Samsung and HTC has already confirmed to release their much awaited smartphones Samsung Galaxy S6 and HTC One M9 or Hima. LG may also reveal their next flagship smartphone LG G3 in the same event.