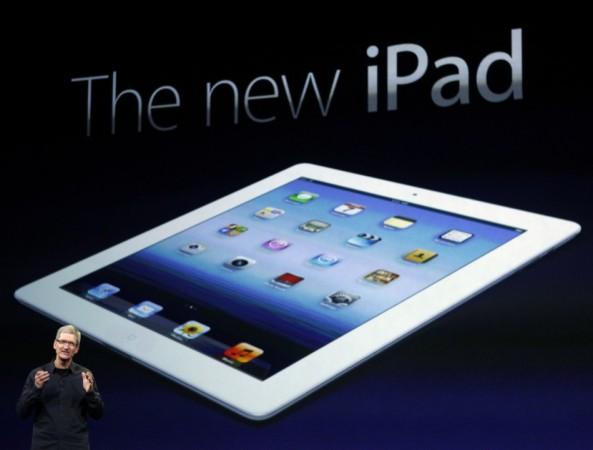 Apple Inc's new iPad is selling like hot cake. It has sold 3 million units since it began sales last Friday. The iPad, which has 4G capability, has set a first weekend record sales.
The third-generation iPad, which hit the stores on March 16, is available in countries like the United States, the U.S. Virgin Islands, the United Kingdom, Germany, Hong Kong, Japan, Australia, Canada, France, Singapore, Switzerland and Puerto Rico.
However by March 23, the new iPad will be available in countries like Austria, Belgium, Bulgaria, Czech Republic, Italy, Liechtenstein, Luxembourg, Sweden, Macau, Mexico, the Netherlands, New Zealand, Norway, Poland, Portugal, Romania, Slovakia, Slovenia, Spain, Denmark, Finland, Greece, Hungary, Iceland and Ireland.