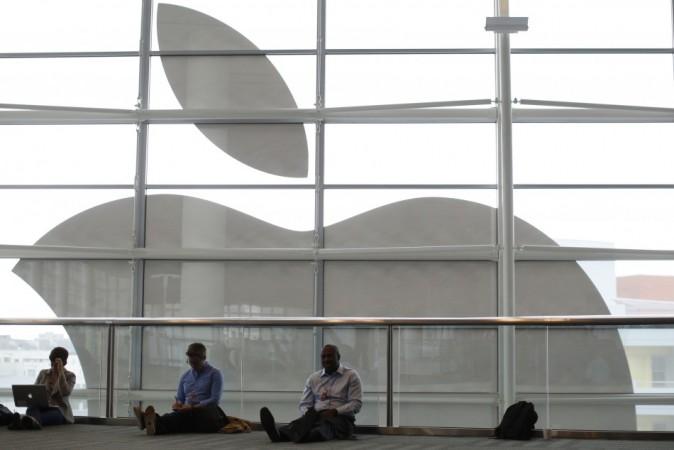 As expected, Apple's annual WWDC (World Wide Developers Conference) witnessed the launch of new OS versions for mobile and desktop devices on day one. Both system software have undergone a major overhaul, in terms of user interface with addition of new features.
Apple iOS v8.0
In the new iOS, Apple has enhanced the user interface, by making the software simpler, intuitive and introducing new features like iCloud Photo Library, a new Messages app, the QuickType keyboard and the new Health application.
Key iOS v8.0 features:
New messaging app: The feature recognizes swipe gesture – 'Tap to talk', it allows you to share your voice and the same simple gesture also works for sharing videos and photos within Messages. Now, Group message feature gives the user an ability to add and remove contacts, leave a conversation and also the option of 'not be disturbed'.
iCloud Photo Library: It gives easy access to all of your photos and videos anytime, anywhere and it comes with options to organize the photos and smart editing tools. Once edited, the changes reflected in all the connected Apple devices.
Healthkit app: This is an intuitive inbuilt app can gather (with permission) information from multiple health apps (inside the Apple devices) and companion fitness devices to provide specific tips for comprehensive way of managing personal health and fitness routine of the user.
iCloud Drive: Gives online cloud memory service for storing many type of documents, where in user can edit, share and access word documents/presentations across multiple devices on the go. The service will free for 5GB storage, but people have to pay $0.99 (around ₹58) subscription fee for 20GB per month, and $3.99 (around ₹237) for 200GB.
QuickType keyboard: this intuitive app tries to learn the user's writing pattern and over time, it will automatically understand the user's text context such as who you are messaging to and begin suggesting favorite phrases and words even if the user is using third-party messaging app.This feature does raise the question of privacy, whether our personal data would be safe or not; the company dispels this apprehension, they say that whatever the keyboard app learns is encrypted within the device and is never sent to the cloud.
New Siri: Now, the voice assistant application can understand more accents even Indian English and iOS brings in 'always on' voice activation mode like 'Google Now' in Android devices; users just need call out 'hey Siri' to activate the service and can also use Siri for the music identification app Shazam.
Handoff: this feature gives greater continuity between iPhones, iPads and Mac devices (via closer integration between iOS and Yosemite), user can start an activity on one device and finish it on another, along with Instant Hotspot and the ability to make and receive calls and send SMS and MMS messages from your Mac or iPad.
Family sharing: With the release new iOS v8.0, Apple has made it easier for loyal users to communicate and share purchases (apps and games), photos and sync calendars of all the Apple devices within the same household.
The iOS 8 beta software and SDK have been available for iOS Developer Program members at developer.apple.com and iOS 8 will also mark the end of software support for the 2010 model iPhone 4(last update iOS v7.1.1 was released few months ago). The new software will only be available this fall (probably this September during new iPhone device launch) as a free downloadable firmware to iPhone 4s, iPhone 5, iPhone 5c, iPhone 5s, iPod touch® 5th generation, iPad 2, iPad with Retina® display, iPad Air™, iPad mini™ and iPad mini with Retina display.
Mac OS X Yosemite
Like the mobile-based iOS, the new Mac desktop OS also comes with a refreshed user interface and an enhanced notification center (with new Today view), more personalized Safari browser, hand-off features and more.
"Yosemite is the future of OS X with its incredible new design and amazing new apps, all engineered to work beautifully with iOS," said Craig Federighi, Apple's senior vice president of Software Engineering.
"We engineer our platforms, services and devices together, so we are able to create a seamless experience for our users across all our products that is unparalleled in the industry. It's something only Apple can deliver," he added.
Key Mac OS X Yosemite features:
Refreshed OS: the new Mac OS X Yosemite has undergone a major visual over haul resembling closer to the mobile iOS, the outlook of the interface has been made translucent, we can see the varying degree of translucent effects on menu, title and side bar. The app windows change according to the back-ground.
Refurbished Spotlight: the system search tool too has undergone some cosmetic changes.
Notification center: The new Today view in Notification Center gives easy access to widgets for Calendar, Weather, Stocks, Reminders, World Clock and other social networks. Uers can even download additional widgets from the Mac App Store to customize the 'Today' view.
iCloud Drive: the feature is pretty much similar like we see in the iOS. It works just like any other folder on the Mac desktop; user can just drag documents into it, organize them with folders and tags and also can search for them using Spotlight.
New Mail app: The new application makes editing and sending attachments easier. With 'Markup' feature user can quickly fill out and sign forms and even annotate images and PDFs from within the mail and the 'Mail Drop' feature allows users to easily send large videos, images or files up to 5GB from the Mail app to any email address.
Enhanced Safari browser: This app too has got itself a new streamlined design to provide important controls at user's fingertips. A new 'Favorites' view gives users a quick access to their favorite websites, and a powerful new Tabs view displays thumbnails of all the opened web pages in a single window. Another major update is the integration of the search engine DuckDuckGo, that doesn't track users.
Continuity: Features in Yosemite has been optimized to integrate Mac OS and iOS devices. When user's iPhone or iPad is near a Mac desktop, 'Handoff' feature lets user start an activity on one device and pass it to the other.
The developer preview of Yosemite has been made available to Mac Developer Program members from 2 June. The final version will be made available to the public for free from Mac App Store this fall (probably by September).