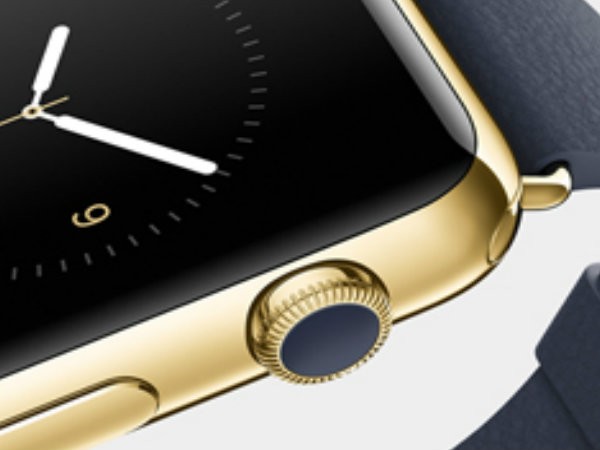 Apple Watch may well be seen as the "most advanced timepiece ever created," but there are some caveats. Those who are eyeing the entry level Apple Watch worth $349 are being reasonable but those who are considering the high-end Apple Watch Edition starting from $10,000 need to put another thought into it. There's no objection on how you can spend your money, but it's just a reminder of what other things you can do with $10,000 if you settle for alternatives.
We were able to gather quite a few interesting alternatives that cost as much as a single unit of Apple Watch Edition. (via Techno Buffalo, The Verge)
A 2015 Ford Fiesta
You can always go for a brand new 2015 Ford Fiesta and take your family or friends on a road trip. The price of Ford's affordable sedan is $13,965, which is well within the range of buying an Apple Watch that may shoot as high as $17,000.
Pizza everyday for 5 years
If you love pizzas, here's your chance to indulge in the awesomeness for the next five years. But that's possible if you planned on buying the high-end Apple Watch Edition. Each Domino's pizza costs $8.49, so its $3,098 for a year.
28 Apple Watches
If the alternatives aren't as tempting, you can always fulfil your wish for an Apple Watch sans the 18-karat gold. You can buy at least 28 Apple Watch Sports, each of which retails for $349.
20 iPad Air 2s
And if you have a thing for gadgets, you can always pick up 20 of iPad Air 2s and gift it to your friends, family and co-workers. Everyone loves an iPad.
15 Unlocked iPhone 6 smartphones
Apple's successful iPhone 6 smartphone is an even better alternative. And for $10,000, you can buy 15 unlocked iPhone 6 16GB variants.
Full year at Arizona State University
You can put that $10,000 cheque to better use by learning something that won't be outdated as soon as any tech gadget. Pay for a full year of college tuition at Arizona State University or save up for your child's education - a wise decision any day. In state residents currently pay up $9,139 per year in average.
2,300 mocha frappuccinos from Starbucks
You can reserve yourself some great mocha frappuccinos from Starbucks instead of an Apple Watch Edition and a lot of them. More than 2,300 mocha frappuccinos can be bought for the price you may spend on Apple Watch.
Two family vacations
Take some time off and go on a family vacation or two. Plan a trip and for $10K there are plenty of options like round trip cost from New York to London starts at $1,000.
A high-end Mac Pro
You can find more use for a Mac Pro at your home or office than a high-end Apple Watch at your wrist. Of course, the Mac Pro can be useful in many ways than a smartwatch, but it's your choice in the end.
Rolex Datejust, 36mm, steel and yellow gold
If you are hung up on something to compliment your wrist with, why not go for a real watch, not a smartwatch, but just a watch. And if it's a Rolex, the reputation speaks for itself. You can pick a Rolex Datejust, 36mm, steel and yellow gold for the price of Apple Watch Edition and don't worry about the battery running out in a day.
In the end, it's your money and you make the call. If you can actually afford an Apple Watch Edition, there's basically no second thoughts on why must spend it elsewhere.