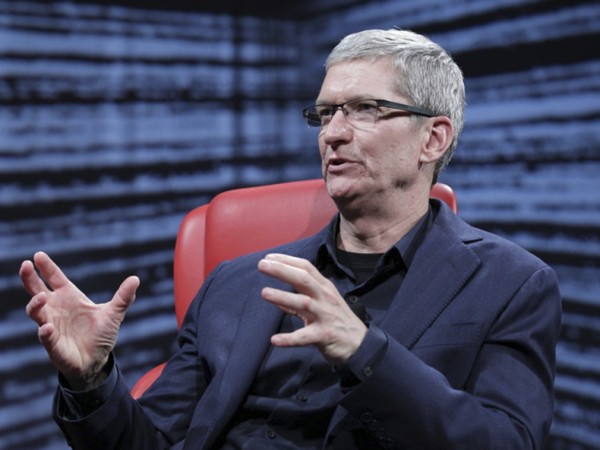 A US appeals court gave a mixed ruling for the iPhone maker on Monday, which may allow its arch-rival Samsung to pay less than $930 million in damages for copying patented features of Apple's smartphones.
The U.S. Court of Appeals for the Federal Circuit upheld most of the conclusions in jury's verdict, which finds Samsung's smartphones violating Apple's patent rights on the iPhone, but reversed a key finding of the jury that may end up in Samsung paying nearly $400 million less in damages than previously awarded.
"Even though Samsung must pay for its widespread infringement of our patents, this case has always been about more than money. It's about innovation and the hard work that goes into inventing products that people love, which is hard to put a price on," Apple said in a statement on Monday, reported Bloomberg.
The court overturned one of the jury's findings in 2012, which ruled that the South Korean tech giant had infringed on Apple's trademark rights, the laws which allow companies to protect basic look and feel of their products.
"We remain confident that our products do not infringe on Apple's design patents and other intellectual property, and we will continue to take all appropriate measures to protect our products," Samsung said welcoming the court's verdict.
The net outcome of the trial is seen as mixed for both the companies. But legal experts see the ruling as a major win for Apple as it upholds bulk of charges against Samsung.
The appeals court's decision is likely to reshape the legal battle between the technology giants, as it paves way for a retrial of the case, which may increase chances of Apple to recover much of damages.
"A few hundred million more or less changing hands between Apple and Samsung -- two companies that have over the years already done business for many billions of dollars -- won't affect anyone's market share," patent expert Florian Mueller noted on his blog.
Billionaire investor Carl Icahn said in a letter to Apple's CEO Tim Cook that the stock price of the company is "still dramatically undervalued".
Explaining that Apple's stock should trade at $240 now, Ichan said "It is our belief that large institutional investors, Wall Street analysts and the news media alike continue to misunderstand Apple."
"Apple is poised to enter and in our view dominate two new categories (the television next year and the automobile by 2020) with a combined addressable market of $2.2 trillion, a view investors don't appear to factor into their valuation at all," Ichan told Reuters.
Apple has not yet officially confirmed if it has made any inroads in development of electric cars or self driving cars.