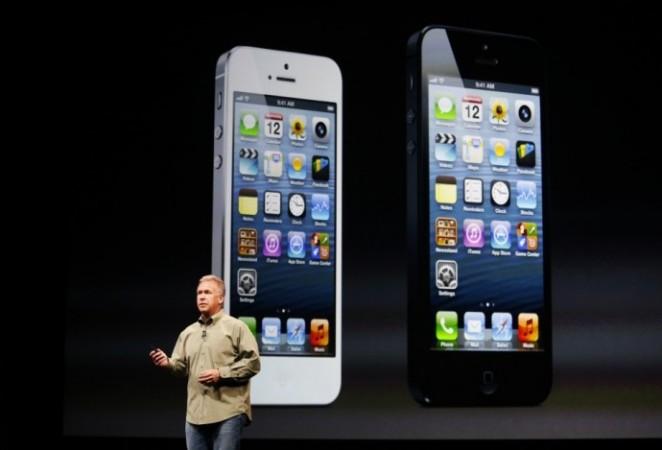 American technology major Apple is reportedly planning to use Qualcomm's Snapdragon processor for its low-cost iPhone variant which is expected to hit markets by early next year.
Japanese website Macotakara has claimed that Apple is planning to embed a 28nm processor made by Taiwan based chipmaker TSMC in the speculated low-cost iPhone. The website also reported that Apple is most likely to stick with 3G connectivity for the smartphone and is expected to begin production of components in the second quarter of 2013.
With no mention of 4G/LTE connectivity, this speculation has led many to believe that the low-cost iPhone is specifically targeted towards emerging markets of India, China and other developing countries of Asia and Africa where 4G/LTE network system is yet to be established.
Adding credibility to the speculations of the low-cost iPhone, China Times reported that Renesea Electronics would manufacture the LCD drivers, where as Japanese companies Toshiba, Elpida, Micron Technology, SK Hynix and SanDisk will supply the NAND flash memory units for the iphone
Earlier reports had claimed that Apple would manufacture the low-cost iPhone from Polycarbonate material to lower its price. It was also said that it would sport a much bulkier body and come in multiple colour variants.
The polycarbonate body case is expected to lower the cost of the rumoured iPhone to almost half the price ($330) of the current models which cost more than $630 (with-out contract).
The speculations of the new iPhone variants have been flooding the internet ever since Samsung beat Apple as the number one smartphone maker. Many market analysts opined that Apple needed a new business plan to counter Samsung's ever growing profits.
Analysts said that if Apple needs to extend its reach, it has to bring in less-expensive devices to emerging markets where a major chunk of the population is mostly from the middle class.
According to recent reports, Apple has made tremendous progress in the Indian markets thanks to innovative marketing through EMI (Easy Monthly Installment) payment mode for iPhone 5.The drop in prices of older iPhone models has also helped the company to gain a significant market share in the sub-continent.
If the speculations of cheaper iPhone do become a reality, Apple can further extend its reach to developing markets and may very well take back its 'top smartphone maker' crown from arch rival and reigning leader Samsung.
(With inputs from Macotakara via AppleInsider)