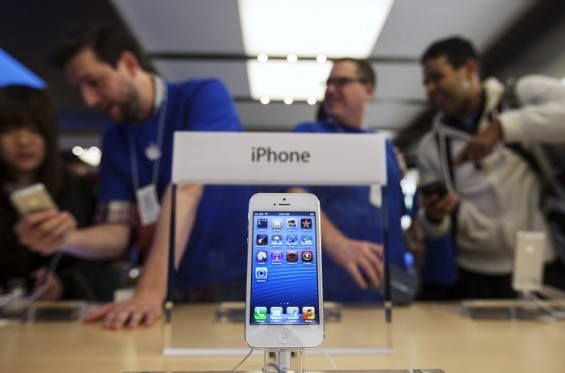 American technology giant Apple seems to be in a bit of dilemma over the drastic fall in its stock value.
Soon after Japanese website Nikkei made its Monday news headlines that Apple slashed 50 percent of iPhone component shipments due to the decline in demands of the iconic smartphones, the company's shares slipped below the $500 mark for the first time in a year.
As of today, Apple's stock is hovering just over the $500 mark.
iPhone 5 was Apple's fastest smartphone to sell five million units within three days of its launch. The smart device also made a record in China with two million shipments in the opening weekend sales.
Despite Apple making record shipments of iPhone 5 in 2012, the demand seemed to have drastically mellowed down since the new year began.
The year 2013 has apparently jinxed iPhone 5's record shipments of 2012, but proved lucky for Apple's rivals Nokia and RIM which are making a strong comeback.
With the record sales of the Lumia smartphone series, Nokia is all set to regain its foot hold in the smartphone business.
Canadian handset maker RIM is also expected to make a grand re-entry in to its old turf. The company's shares have risen over 20 percent ever since it announced the brand new BlackBerry 10 devices. The launch is due for Jan 30.
Apple arch rival Samsung continues to march ahead of Apple. On Monday, the South Korean company announced that its flagship Galaxy S series surpassed 100 million shipments.
Last year, Samsung became the world's largest smartphone maker with a market share of 31.3 percent. Apple came distant second with less than half the Samsung's market share at 15 precent. BlackBerry smartphone maker RIM rounded off the top three with a mere 4.3 percent global smartphone market share, according to the market research firm IDC (International Data Corporation).
Many market analysts have opined that this is a perfect time for Apple to make a radical change in its business plan for this year. Speculations are rife that the Cupertino-based company is expected to bring in a cheaper and smaller 'iPhone mini' particularly for emerging markets like India and China.