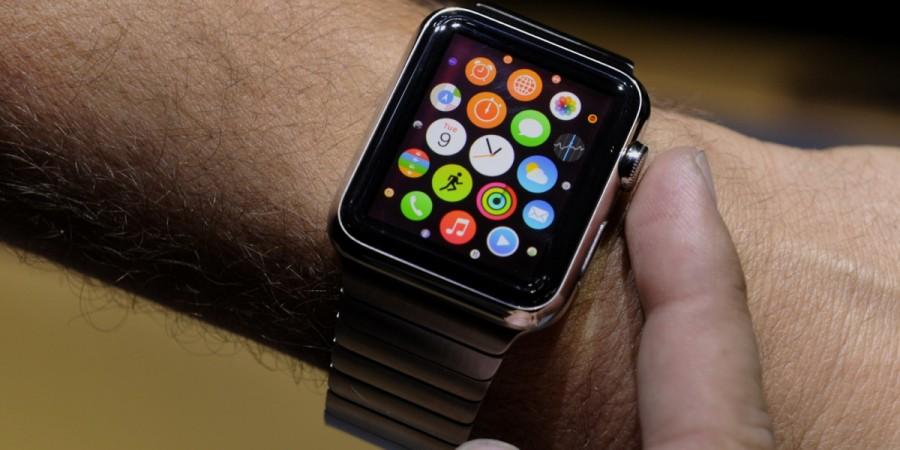 We are finally on the cusp of the event where Apple officially releases its new Watch to the world. Called 'Spring Forward,' most of the event is expected to revolve around the new smartwatch from Apple, although more is expected to come out of it eventually.
The Cupertino tech heavyweight is set to hold one of its highly-anticipated product-announcement events on Monday in San Francisco. The event will be a highlight further into Apple's stylish new timepiece, while also answering few of the remaining questions related to the Watch, which was unveiled last September.
As of now, we are sure that you have gone through numerous reports related to the features and specs of the new Watch. However, with the clock ticking down, here's a list of things you should expect from today's big event.
Watch Apps on the Cards
With the Apple Watch heading over to the fans, the company wants to make sure that it's more than just a good looking apparel fitted to your hand. And accordingly, you could expect major number of apps also being revealed at the event for the Watch. However, that apps would anyway be revealed for the Watch was given, considering app developers already have access to a kit for making simple watch apps. This also falls in line with the report that Apple has been "hosting over 100 third-party developers and designers" at its headquarters to test watch apps for the past month, according to long-time company watcher John Gruber.
Where Can You Buy One?
Another piece of detail that has been constantly evading us and the fans alike is where we can buy an Apple Watch after release. Well, officially speaking, the device is expected to ship in April, meaning it shouldn't be appearing any later than that. Moreover, it isn't really a far-fetched idea if you are thinking about limited availability on release, since that's how things work out nowadays for more companies. However, Apple design head Jony Ive has previously notified The New Yorker that Apple stores are experiencing a makeover to welcome the Watch. But details about its retail are indeed expected at the event.
Anything and Everything That Spells 'Watch'
Needless to say, the upcoming 'Spring Forward' Apple event is particularly about the Watch. So expect most things about it revealed at the event. At the event, Apple is expected to go over the basic features of the Watch, stuff such as timekeeping, networking, fitness tracking, navigation, and Apple Pay support. The company is also expected to go through the final pricing of the device – although we do know for a fact that the base model of it is priced at $49. Apart from that, Apple will also highlight as to what makes its smartwatch a better buy than most in the market.
Revamped Apple Stores
Like we mentioned before, Apple's Jony Ive has already stated that Apple stores will go thorough makeover sessions to welcome the Watch. And if common sense is applied, it seems only natural that Apple will try shaking up and moving things a bit to make the Watch a bigger deal than others in the market. It is expected that Apple will create a more personal environment for buyers, which will far different from the usually crowded nature of Apple stores. So at today's event, expect details and an expanded idea on the upcoming refresh.
Dedicated Watch Boutiques Across Cities
Sure the Apple Watch will be available in re-modelled Apple stores, but there are chances that the Watch might also be available in several different boutique showrooms in cities that are well known for their luxury shopping tags. For instance, French sites have earlier reported about Apple building a watch shop in Galeries Lafayette on Boulevard Haussmann in Paris, France. This is the city's most celebrated high-end department store and not that far away from the next Apple store.
Beyond Apple Watch
This upcoming event is well and truly about the new Apple Watch, so there's no point expecting anything major out of the event that would steal the Watch's thunder. There's absolutely no point expecting new iPhones (especially iPhone 6s), new operating systems or anything else that would come out as more important than the Watch. However, there is a slight possibility that Apple might also make use of the event and shed some light on the new MacBook Air, which has been rumoured for a long time.