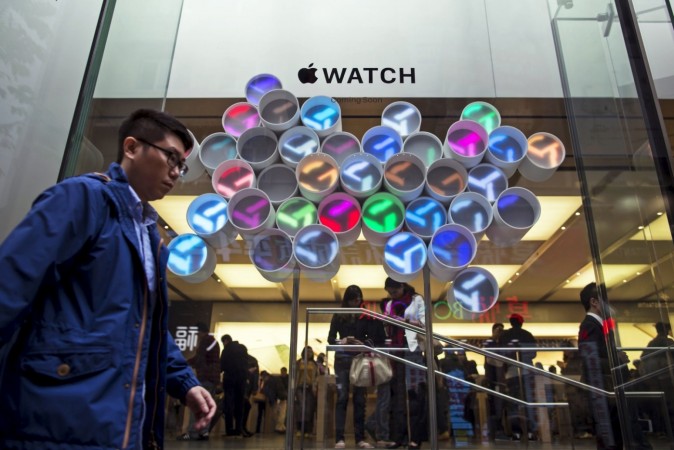 Component suppliers to Apple Inc. expect the company to ship atleast 20 million smartwatches this year, the gadgets that were available for sale on Friday.
Analysts widely differ on their forecasts for smartwatch shipments by Apple, with estimates varying from 10 million to 26 million.
Although the smartwatch is a relatively new product from the company, Apple's own production plan suggests that the company remains positive about the potential for the wearable, Reuters quoted sources at component manufacturers for the watch as saying.
Companies in Apple's supply chain estimate smartwatch shipments to reach 2 million a month in the current quarter. The iPhone maker is also planning to ship 26 million watches in 2015.
"Apple always gives a high target because they believe there's market demand out there," said one of the sources.
Apple refused on comment on its production of smartwatches and has not disclosed any sales figures after it opened pre-orders on 10 April.
The technology giant usually partners with three or more suppliers of components like circuits in order to keep supply stable if demand goes up, supply-chain sources said.
One of those suppliers got orders to make components for 15.65 million watches between January and August.
"Even if the product doesn't sell well this year, Apple won't give up on it," said Kylie Huang, an analyst at Daiwa Capital Markets in Taipei.
"They're playing a long game," Huang added.