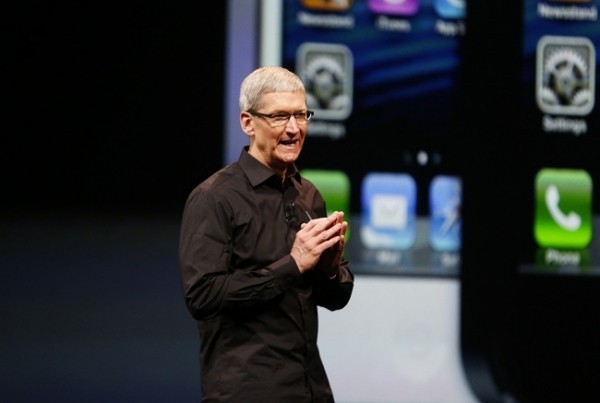 Apple CEO Tim Cook on Friday rendered apology to its users for giving out Apple Map services which caused them frustration, and recommended rival map services till hte problem is fixed.
The apology came in the light of complains from iPhone users over the flaws of Apple's new Map apps that gave erroneous information and distorted images. Apple used Google Map service in the past but introduced its own Map apps in iOS 6.
In a letter posted on the Company Website, Cook wrote: "With the launch of our new Maps last week, we fell short on this commitment. We are extremely sorry for the frustration this has caused our customers and we are doing everything we can to make Maps better".
Apple Map apps, which was launched last week, recieved lots of criticism from the users as the service misled several users by featuring misroutes and giving geographical errors. The customers, who were stunned to see the erroneous information in the Apple's new application, had taken the resentment to social networking platforms too.
Cook's letter addressing the customers of Apple vowed that Apple is in a continuous effort to fix the problem with the Map apps. He added that Apple has already got 100 million iOS device users and assured that the Maps will get better the more the customers use it.
"In just over a week, iOS users with the new Maps have already searched for nearly half a billion locations. The more our customers use our Maps the better it will get",said Cook.
Surprisingly the letter also suggested the customers to try using competitors' Map apps till the problem get fixed. The line in the letter suggesting other Map apps carried the names of arch rival Google and Nokia.
"While we're improving Maps, you can try alternatives by downloading map apps from the App Store like Bing, MapQuest and Waze, or use Google or Nokia maps by going to their websites and creating an icon on your home screen to their web app," the letter suggested.
This is not the first time Apple has apologised to its users. The Cupertino giant had come under attack in 2010 when its iPhone 4 users complained of poor signal reception, forcing then CEO Steve Job to rectify the issue by offering phone cases for free.