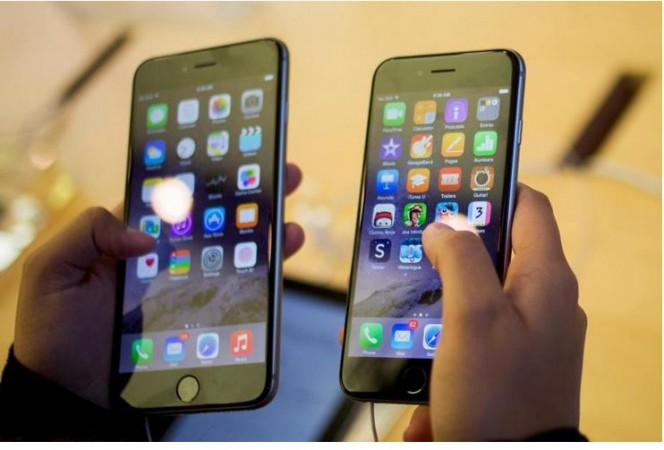 Protecting your iPhone from water exposure may be a thing of past soon. The US Patent and Trademark Office published Apple's filing for "methods for shielding electronic components from moisture," widely speculating the feature to be integrated in future smartphones. According to the patent, Apple is planning to coat sensitive device components with advanced vapour-resistant technology to protect from moisture, reports Apple Insider.
If the latest technology is integrated into the future electronic devices, the water-resistant coating will protect the crucial inner components from damage caused by moisture. This is different from the usual technique of obtaining waterproof certification by sealing off the entire device, which is seen in devices like Sony Xperia Z smartphones. But Apple's technology makes more sense as internal waterproofing is more essential to keep the device working even after a dip in the pool.
There are several smartphones in the market such as the Samsung Galaxy S5, Sony Xperia Z1, Xperia Z2 and Xperia Z3 that offer water-resistance by not letting water getting inside the device. In the patent, Apple explains how it uses silicone seals to protect various points that connect to boards and flex cables.
"A method for enhancing moisture resistance of an electronic component mounted on a printed circuit board (PCB) and within an electromagnetic interference (EMI) shield having a plurality of openings, comprising: depositing a hydrophobic conformal coating on an exterior surface of the EMI shield, wherein at least some of the hydrophobic conformal coating passes through at least some of the plurality of openings and forms a moisture resistant coating on the electrical component," Apple's patent explains.
There's no concrete evidence that the waterproofing technology will be seen in the next iPhone or another Apple device but you cannot rule out IP certification for future iPhone devices completely. The patent was filed in March last year, which means Apple is exploring the new area of invention and there's no saying how long before we actually see the feature in action.