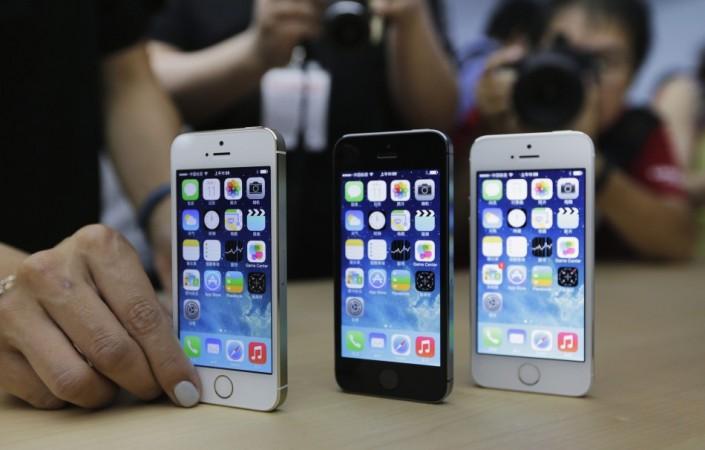 American technology major Apple Inc. is known to bring revolutionary devices to the market. The launch of iPhones dealt a major blow to smartphone pioneers Nokia and BlackBerry, which are still trying to recover.
Now, the Cupertino-based company seems to be working hard to stir up another storm in the phone industry, says a new report.
Technology enthusiast Chase Fromm (@kyoufujibaya) on Twitter has posted the iOS 9.1 source code that mentions light-based "LiFiCapability" feature, hinting Apple is working to introduce advanced wireless technology.
Even technology blog Apple Insider did an independent investigation and it was learnt that Apple is indeed planning to bring Li-Fi wireless technology to its devices.
What is Li-Fi?
Li-Fi (Light Fidelity), claimed to be invented by Harald Haas (Professor of Mobile Communications at the University of Edinburgh), is a bidirectional, high-speed OWC (Optical Wireless Communication) technology. It is said to be more advanced and more secured, compared to current wireless data transfer protocol Wi-Fi.
This technology utilises LED (Light Emitting Diodes) as a medium for two-way communication enabling secure and fast data transfer.
Pros:
Li-Fi is said to be 100 times faster and transfer more data at extreme speed compared to Wi-Fi as light travels faster that any wave (even radio waves in Wi-Fi) in the physical world. The researchers have been able to achieve 10gbps internet speed in lab. They also suggest that Li-Fi can even achieve an astronomical 224 gbps speed. That means, the users will be able to download 18 (1.5GB each) movies in just a second.
Though Li-Fi waves cannot travel through walls like Wi-Fi, it is way more secure than the former. Wi-Fi routers risk getting hacked, whereas the Li-Fi's bi-directional data transfer technology makes it nearly impossible for third party device to attack users' smart devices.
This bi-directional Li-Fi technology is said to revolutionise the IoT (Internet-of-Things), wherein people will be able to communicate to the Television, Refridgerators, Air Conditioners and other consumer electronics devices via smartphone faster and securely.
Cons:
Since Li-Fi uses LED lights, the room has to be lit up at all times. The researchers say this shortcoming has been fixed as they devised a bulb that can emit light waves invisible to human eye.
The use of light in Li-Fi brings another dilemma. If the user's laptop is connected to Li-Fi, he/she will get disconnected if they go out of the room as light cannot travel through opaque walls.
Yes, Li-Fi has a couple of disadvantages, but future research works in this technology can fix these shortcomings and will surely revolutionise the smart-device industry.
Going by the recent report, Apple will not be wasting much time to bring Li-Fi to its devices. But, it remains to be seen whether this feature will be introduced in the upcoming iPhone 7 series. Stay tuned for more updates.
Check out the Harold Haas' TEDGlobal video, which shows Li-Fi demo (HERE).