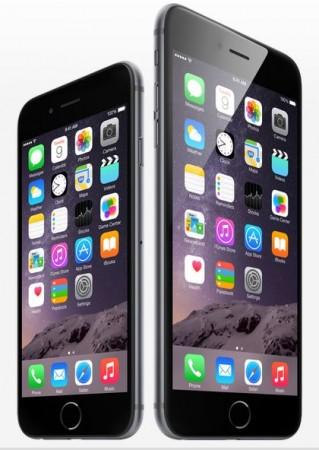 The Cupertino based computer monster Apple will roll out their new payment initiative Apple Pay, later on Monday.
This payment system will work on few specific iPhone and iPad devices and can be used for transaction payment to 2,20,000 retail locations across the United States.
During the big launch of new iPhones, iPads and iMac last week, the company had confirmed that this new payment method will kick start on 20 October.
According to the keynote delivered on 16 October, users require Apple's latest devices, which features Near Field Communication alias NFC chips and antenna's built in.
As of now, both the latest released Apple smartphones, iPhone 6 and iPhone 6 Plus fulfils the above requirements.
The devices also need Touch ID fingerprint sensor to use some features of Apple Pay.
Contextually, iPhone 5S, released last year and latest iPad Mini 3 and iPad Air 2 also fulfill these requirements. The devices, which don't feature NFC hardware will be only able to use this feature while transacting online or buying something through the iTunes store.
An OS upgrade requirement is a must following all these needs. Apple will release this feature later on Monday as a free download part of iOS 8.1. The older devices will also require some firmware upgrade to enable this feature.
The big retailers in the US are already counted in the band wagon of this latest Apple initiative. This list includes Whole Foods, McDonald's and Walgreen. However, the Wal-Mart and Best Buy are not being a part of Apple Pay yet, but it is said that they will soon be a part of this payment system.
The list also includes retailers like Bloomingdale's, Macy's, Nike, Subway, Petco, Staples, RadioShack, and Chevron stations, among others. Best Buy and Wal-Mart are reserved regarding a potential partnership with Apple.
However, Apple hasn't mentioned about the availability of this payment method in India and other Asian countries.