Apple Inc's 21.5-inch iMac and Mac Mini enter Indian retail market with a price tag starting from ₹ 85,900 and ₹ 39,900 respectively.
The devices were unveiled on October 23 at a special event held in San Jose, California. After a month long wait, the premium iMac and Mac Mini devices come to India along with the newly unveiled iPad Mini. Both the devices are listed on the official Apple India website; however, the website reads 'coming soon' for iMac.
According to NDTV, the online retailers have also confirmed the availability of MacMini and iMac, but emphasised that the iMac stocks are limited.
"Multiple online and offline retailers have confirmed that the units are now available, though the 21.5-inch iMac especially is in "limited numbers" as per one of the dealers," as reported by NDTV Gadgets.
21.5-inch iMac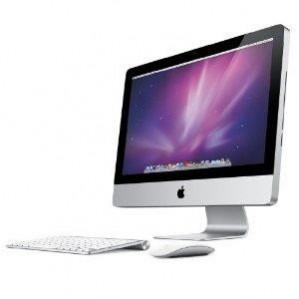 Apple's refreshed all-in-one PC iMac gets a significant revamp in its seventh generation. The thickness of the computer scales down by 80 percent compared to its predecessors. The new 21.5 inch iMac is powered by a quad-core Intel Core i5 processor which is upgradable to Core i7. The new aluminium and glass sheath reduce the operating noise of iMAc by 40 percent. Besides, the seventh generation iMac is done away with optical drive, which according to the company helps to reduce the reflection by 75 percent without compromising on colours and contrast. The device comes with FusionDrive along with a 128 GB capacity flash drive.
The 21.5-inch iMac boasts FaceTime HD camera, dual microphones and three Thunderbolt parts. The basic model of the device flaunts a 2.7 GHz quad-core Intel Core i5 with Turbo Boost speeds up to 3.2 GHz. It also includes a powerful NVIDIA GeForce GT 640M Graphics Processor and the model is priced ₹ 85,900 officially. The device is available for a street price of ₹ 82,000 as reported by NDTV Gadget. The device featuring 2.9 GHz quad-core Intel Core i5 is available for a price of ₹ 99,900.
Mac Mini

The Mac Mini comes with a 2.5 GHz dual-core Intel Core i5 processor with 3MB L3 cache. The device is rated to be twice as fast as its previous models with its integrated graphics being 65 percent faster than its predecessors. Mac mini comes with 4GB of 1600MHz memory which is expandable up to16GB. It also packs four USB 3.0 ports, a HDMI port, Built-in speaker, WIFI, and Bluetooth 4.0.The device is available in three variants that are priced between ₹ 39,900 to ₹ 65,900.