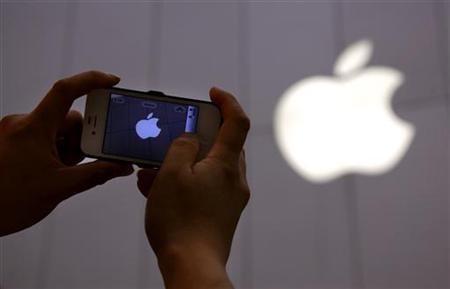 Apple Inc received a setback on Wednesday with a London court rulling out its patent infringement claims against Taiwan's HTC.
The rulling came just on the heels of the International Trade Commission (ITC) rejecting Apple's request to ban import of some HTC smartphones to the United States.
London's High Court said in a ruling carried on its website that HTC's devices did not infringe four Apple technology patents, including Apple's 'slide-to-unlock' feature. HTC also challenged patents on the Apple iPhone's multi-touch system and the way the iPhone manages photographs.
The ITC on Monday said that it would not ban HTC smartphones from the U.S. but would look into the allegations.
HTC had earlier said that it had changed some of its smartphones to avoid patent infringement. However, Apple disagreed with HTC and requested the ITC to look into the matter and stop it from being imported to the U.S.
The ITC had said in December that some HTC smartphones infringed on an Apple patent for technology that allows users to click on phone numbers or other data in an email or other document to either dial directly or bring up more information.
It may be mentioned that Apple has managed to stop sales of Galaxy Tab 10.1 tablet and Galaxy Nexus smartphone in the United States.
A California judge issued a preliminary injunction on Samsung last week, baring it from manufacturing or selling its tablet in the U.S. following injunction by Apple Inc. The ruling came just a few days after a court issued preliminary injunction against selling and importing of its Galaxy Nexus smartphone in the country.
Apple and Samsung have been at loggerheads for a quite a long time now, acussing each other of violating patenting laws. The two gianst in consumer electronics are waging paten war in several countries.
Not long ago, Apple filed a suit against the sales of Samsung Galxy series including Galaxy S3 in the U.S., alleging that Samsung violated Apple's patent.