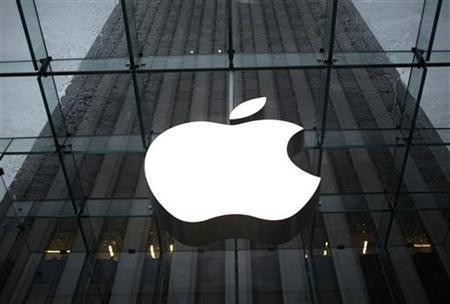 Apple is reportedly working on a phablet named Retina MacBook Air and a 1.6 inch iWatch for its 2014 lineup.
The tech giant is already said to be manufacturing its next generation iPhone called iPhone6, which is speculated to carry a 4.8 inch display.
The upcoming phablet is predicted to be of 5.7 inch with a screen resolution of 1,920X1, 080 pixels, according to NPD Display Search.
Along with the phablet, Apple is also gearing up to launch a stellar line of devices in 2014. Here is a list of the Apple goodies that are likely to hit shelves soon:
• Bigger iPad
This device will be of a 12.9 inch display along with a resolution of 2,732X2, 048 pixels.
• iPad Mini 2
This gadget has been in rumors for some time now and is speculated to sport a display of 7.9 inch along with a screen resolution of 2,048X1, 536.
• Retina MacBook Air
Rumor has it that finally the Cupertino-based company will launch a Retina version of the famous Air. The new MacBook Air is likely to carry a smaller display of 12 inch but with a better screen resolution of 2,304X1,440 pixels.
• iWatch
This is another device that has made headline for a while now. It has been predicted that the gadget will come in two display sizes of 1.3 inch and 1.63 inch, with a screen resolution of 320X320 with a flexible AMOLED display.
• Apple TV
This electronic device will sport a display of 55 inch and a 65 inch with 4KX2K screen.
"Over the past several years, Apple has been an early adaptor of display technology as well as a critical part of the supply chain...However, rapid developments in technology and manufacturing of LCD and OLED displays have challenged Apple's leadership in display adoption," posted David Hsieh on DisplaySearch blog, vice president of DisplaySearch.
"Other smart phone brands like HTC, Huawei, Nokia and Sony are all gearing up with higher resolution, larger displays, as are the tablet PC makers, led by Google and Amazon," he further added.
It also appears that Apple is planning to refurbish the display of most of its devices in 2014.