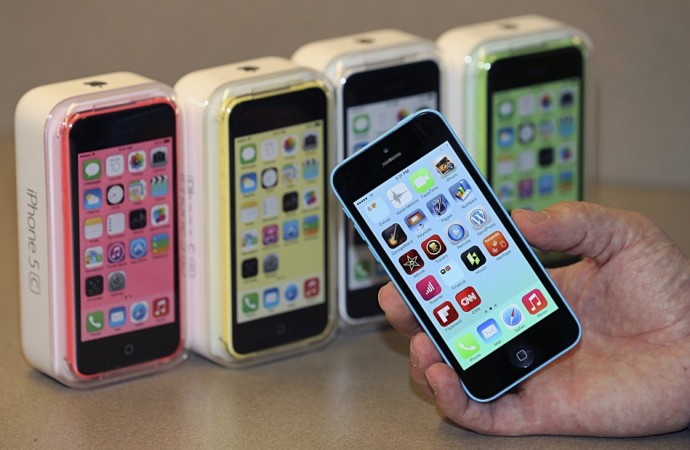 Amid the ongoing San Bernardino iPhone encryption case, the General Counsel representing Apple told the members of the House Judiciary Committee Tuesday about the company's assistance in the Malaysia Airlines Flight 370 search operations. General Counsel Bruce Sewell responded to a question during the hearing, and said the iPhone-maker offered technical assistance in the search for MH370, which went missing in 2014.
Sewell recalled Apple's involvement in similar cases when it helped the FBI search for a lost child and offered quick assistance after the Malaysia Airlines plane went missing.
"When the Malaysia airline went down, within one hour of that plane being declared missing, we had Apple operators corroborating with telephone providers all over the world, with the airlines, and with the FBI to try to find a ping, to try to find some way we could locate where that plane was," Sewell said at the hearing.
Apple follows predetermined set of procedures during emergency situations. The company starts by looking at all the data surrounding the iPhone and then uses all "emergency procedures" to help during an emergency situation, Sewell said.
Apple's involvement in the MH370 search operations comes as a surprise and not many knew about it. In nearly two years, the only piece of evidence related to the missing plane is a flaperon that washed ashore France's Réunion Island in the Indian Ocean in July 2015. The search is led by Australia along with assistance from Malaysia and China and is the most expensive aviation search to date.
The House committee hearing in Washington D.C. posed questions to Apple, about the company's stance on encryption. According to 9to5Mac, Louisiana representative Cedric Richmond asked Sewell if Apple can develop a technology to help prevent a forthcoming nuclear explosion if the location of the bomb is locked in an iPhone.
The ongoing debate between Apple and the FBI disputes whether Apple should help crack open the security of an iPhone used by one of the San Bernardino shooters. Syed Rizwan Farook and his wife Tashfeen Malik shot and killed 14 people Dec. 2, 2015, after opening fire at a holiday park at the Inland Regional Center. While the FBI stresses the need to decrypt the iPhone 5C used by Farook, Apple remains adamant on its decision.