We are just a day away from Apple's annual fall product launch event; but, unlike previous times, this year is very special for the Cupertino company, as 2017 marks the 10th anniversary of the iPhone.
To commemorate the decade of success, Apple intends to announce the aptly named special edition model iPhone X at the newly constructed Steve Jobs Theater, in the back yard of company's new Spaceship-like campus Apple Park, which is one mile east from the existing office headquarters (1 Infinite Loop in Cupertino, California).
In addition to the anniversary mobile, Apple has plans to unveil two other models — iPhone 8 and iPhone 8 Plus— which will replace the existing generic handsets — iPhone 7 and iPhone 7 Plus.
To provide a better perspective, we have leafed through reliable reports and listed expected features of iPhone X, iPhone 8 and the iPhone 8 Plus, and also the availability and price details.
Display and design:
Apple iPhone X has a new design language with an edge-to-edge bezel-less screen. To make room from extra display, the physical home-cum-fingerprint sensor has been trans-located but there are no conclusive reports on where it has been shifted to.
Two theories are floating on the Internet on that: One suggests that Apple has to put the sensor on the wake/sleep button to the right side of the frame, similar to Sony's flagship Xperia phones.
Another says that Apple has successfully developed an advanced sensor that will be placed just below the screen, with the owner able to wake and unlock the phone by putting his/her finger anywhere on the screen.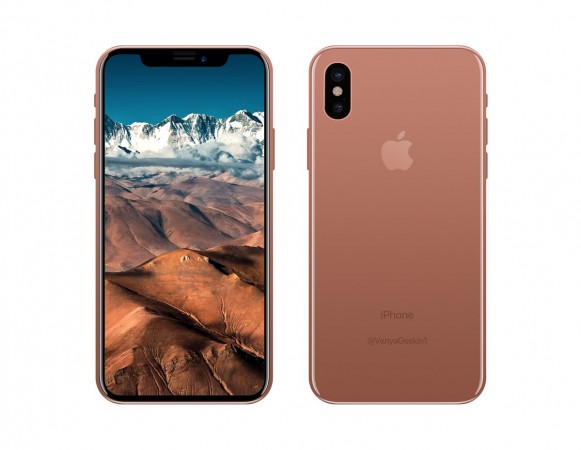 While the left side will house the volume rockers (up and down) and the ring/silent-mode button, the iPhone X at the bottom will feature a lightning port in the middle with stereo speakers on both the sides. Don't expect the 3.5mm audio jack to return in the anniversary phone.
On the front, it will have 5.8-inch OLED screen having 1125x2436p resolution and 18.5:9 aspect ratio. It will also come with 2.5D curved glass cover.
Apple is said to have incorporated an additional layer of glass on both top and the back, which will definitely add value to the exterior looks.
Apple iPhone X is also expected to come with IP68 certification, meaning device owner can take the device out for a dip in the swimming pool and operate the iPhone or take snaps, as well. It can survive five feet underwater for close to 30 minutes.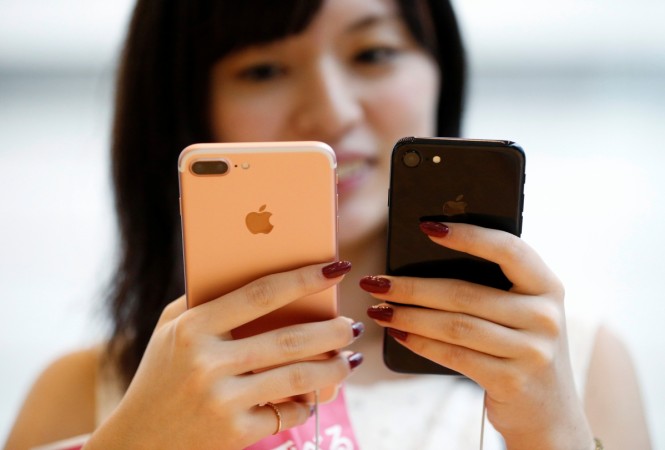 The generic iPhone 8 and the 8 Plus are said to have same design language and screen size of 4.7-inch (750×1334p) and 5.5-inch (1920x1080p), respectively, as seen in their predecessors — iPhone 7 and the iPhone 7 Plus, respectively. Even the new iPhones will have IP68 certification.
Processor, mobile OS, RAM and storage:
All the three phones are expected to come with Apple's new A11 Fusion processor, which is said to several times faster and more efficient than the A10. It will come with six cores( two high performance cores+ four high efficiency cores) backed by feature-rich iOS 11.
It is believed that the iPhone X and the iPhone 8 Plus will have 3GB RAM and the smaller iPhone 8 will have 2GB RAM.
The generic iPhone 8 series are expected to come in 32GB, 128GB and 256GB, whereas the iPhone X will be offered in 64GB, 256GB and 512GB.
Camera:
The upcoming Apple iPhone X is said to come with a dual-camera (12MP + Telephoto lens) module similar to the 2016-series, but it will be vertically aligned and also improved lens (with wider aperture) to capture better portrait mode pictures under low-light conditions, OIS (Optical Image Stabilisation) in both the snappers better photography experience even with shaky hands. It is said to be capable of taking 4K videos at 60 fps(frames per second) and full HD (1080p) at 240 fps.
On the front, the iPhone X will boast 7MP FaceTime shooter with state-of-the-art camera technology. It is said to house facial and gesture-recognition laser sensors to help authenticate the owner's face and also scan iris patterns to unlock the screen and also make purchase on iTunes and App store, as well.
Furthermore, the front camera will have 3D capability, wherein the iPhone 8 users will be able to play AR (Augmented Reality) games on their devices with the protagonists featuring a 3D image of their own face.
On the other hand, iPhone 8 Plus is also expected to same rear camera hardware as the iPhone X, but will be aligned horizontally.
While the smaller iPhone 8 will have only one camera on the back.
Both iPhone 8 and iPhone 8 Plus will same type of FaceTime front camera with incremental improvements over the previous edition.
Battery:
The anniversary iPhone X is said to have a 2,700mAh battery. Some might wonder if it is low for a 5.8-inch screen-based phone, but it has to be noted that the device has OLED-based screen, which uses far less power compared LCD panels used in previous iPhone versions and also the advanced A11 Fusion processor with the new iOS 11 will make the device consume less energy to perform.
Rest assured that iPhone X will be able offer a full days life under mixed-usage. Another interesting thing to know about iPhone X is that it is expected to support fast charging and also the wireless charging via Qi wireless charging solution that will be enabled through an optional accessory that the owner have to purchase alongside the new iPhones.
As far as the generic iPhone 8 Plus and iPhone 8 will have incremental upgrade in terms of battery capacity, but there is no word whether they will support fast charging and wireless charging.
Price and availability details:
The generic iPhone 8 and iPhone 8 Plus prices are said to start $649 (€542/Rs.41,515) and $769 (€643/Rs. 49,191), respectively.
On the other hand, Apple's anniversary iPhone X starting price is said to be $999 (€834/Rs. 63,896), making it to be the costliest Apple phone to date.
All the 2017-series iPhones are said to come in three colour options: Black, White and Blush Gold with close resemblance to Copper.
The new iPhones are expected to be put up for pre-order on September 15 and hit stores the following Friday, September 22. However, the iPhone X will be available in limited stocks, but will be improved before the Christmas holiday begins.
Stay tuned. Follow us @IBTimesIN_Tech on Twitter for latest updates on Apple products.