Apple's latest iPhone 8 and iPhone 8 Plus handsets are equipped with cameras that are significantly superior to some of the premium Android flagships, according to comprehensive reviews of both new Apple handsets published by DxOMark on Friday. The iPhone 8 Plus and its smaller variant claimed the first two positions, respectively, in the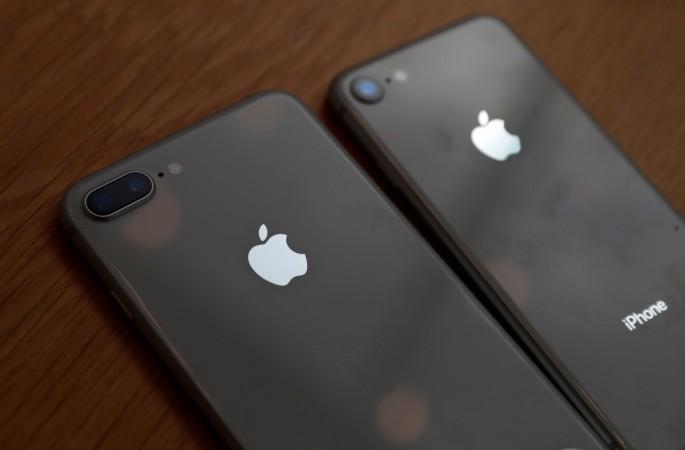 The iPhone 8 Plus outperformed others in picture taking, with an impressive score of 96. When it comes to video recording, the phone scored 89, which was equal to the HTC U11, but marginally below Pixel's score of 91.
The iPhone 8 Plus "features outstanding image quality, zoom for those needing to get closer to their subjects, and an industry-leading Portrait mode for artistic efforts," said the review, adding that the phone's advanced software helps it capture quality high-dynamic range scenes and images with faces in them.
The iPhone 8 Plus camera, however, had some problem with colour cast in low and indoor lighting as well as some autofocus issues. As for videos, there were some exposure issues while noise was also visible in low-light conditions.
When it comes to the iPhone 8, DxOMark said that it was the best single-camera smartphone ever tested by the lab. Its rear camera was identical to the main camera of the iPhone 8 Plus, which had the only edge in terms of the zoom and bokeh effect provided by the secondary camera. The iPhone 8 camera also had the same issues that were spotted in its bigger sibling.
Meanwhile, Apple published a new iPhone 8 as to its YouTube, highlighting eight things to love about the iPhone series. And yes, the phones' cameras are indeed part of the key features.
Here're the eight things that Apple wants you to love about the iPhone 8 and iPhone 8 Plus:
- Most durable glass in a smartphone
- Portrait Lighting (the new Portrait Mode feature)
- Wireless charging with Qi inductive chargers
- The A11, the smartest most powerful chip in a smartphone
- The world's most popular camera
- Water resistant
- New Retina HD display with True Tone
- Augmented Reality support