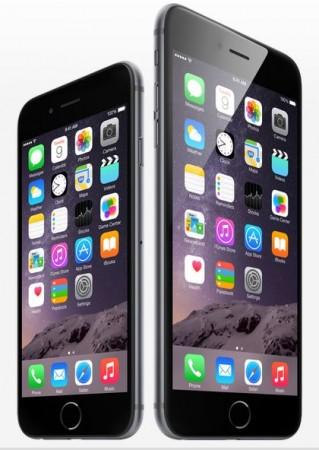 Great deals are knocking your door on latest products. A sudden price hike on Apple's iPhone 6 caused great disappointment among several potential buyers but here's a great deal on the latest flagship that you just cannot miss. In addition to the incredible iPhone 6 deals, irresistible offers on other products such as iPad, MacBook, Xbox One, WD hard drive and more are served on the silver platter.
Check out the offers below and see how you can avail the maximum discounts. (via NDTV)
If you have been waiting for the right time to buy an Apple iPhone 6, there cannot be a better chance. Thanks to Paytm's incredible cash-back offer, buying an iPhone 6 64GB will cost you as low as 16GB variant. Complete the purchase using coupon code A9K and avail a cash back value of ₹9,000, which will be added directly to your Paytm wallet.
The cash-back value will be credited to your Paytm wallet as soon as the prepaid order is shipped and cash-on-delivery orders will get the money within 24 hours of delivery.
The discount will drop the iPhone 6 64GB price from ₹61,010 to just ₹51,010. This is the best offer on iPhone 6 to date.
Gamers have a great opportunity to upgrade to the next-gen console by saving as much as ₹10,000. Amazon is throwing the generous offer by making Xbox One gaming console available for ₹29,990, down from its usual MSRP of ₹39,990. To sweeten the deal further, buyers will score a free FIFA 15 DLC with the purchase.
This is the best offer on Xbox One for shoppers in India. Rival gaming console, Sony PS4 is still priced at around ₹38,000.
The MacBook offer comes as a bundle saver. Croma, renowned electronics retailer, is offering freebies up to ₹10,000 with purchase of select MacBook Air and MacBook Pro models. Buyers will get an Amazon Kindle e-Reader and a JBL SoundFly Bluetooth powered speaker.
Shoppers can avail the offer on purchasing MacBook Pro 13-inch with Retina Display, MacBook Air 13-inch, MacBook Air 11-inch, MacBook Air 13-inch and also high-end MacBook Pro 15-inch laptops.
In addition to the MacBook offers, customers can pick up their favourite iPads and get 5% off on Croma's price. The retailer is already offering discounts on several iPad models ranging between 10-20%, making the additional 5% saver a great opportunity.
WD Elements 1TB external hard drive
Add an external hard drive with enormous storage to your computer accessories. Usually 1TB external hard drives are priced over ₹5,000, but Paytm is running a promotion wherein WD Elements 1TB HD costs just ₹2,891, almost half the price you would pay for other hard drives of that storage. Like the iPhone 6 offer, this too is a cash back deal where ₹1,500 will be credited to your Paytm wallet after the purchase.
Snapdeal is conducting a great sale on home theatres and other electronics this week. The discounted range of products includes computers, digital cameras, gaming consoles and more. A lot of home theatres are offered for real cheap, like the JBL BD100 5.1 Blu-ray system costs ₹14,499 instead of ₹29,999 and Philips 5.1 3D Blu-ray system for ₹26,282.
Great deals are being offered on others products too, so it's worth keeping an eye out for more offers.