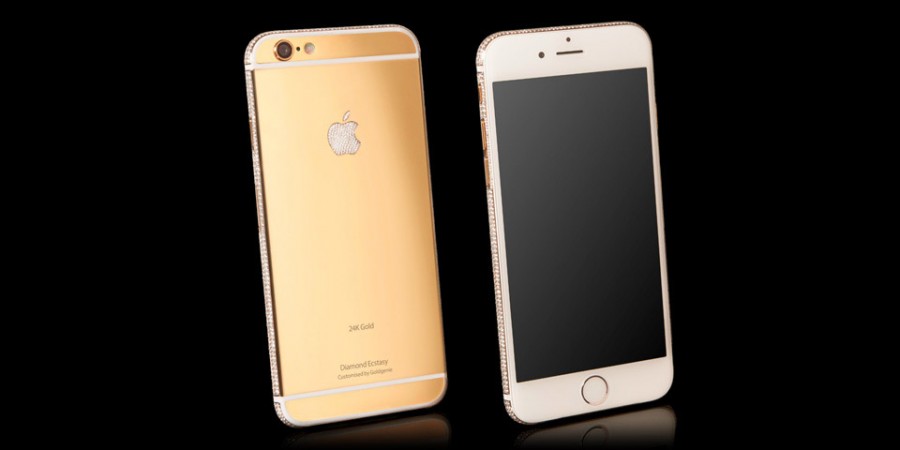 Couples are busy making plans and shopping for gifts ahead of the big day of romance this weekend. Everyone wishes to stand out and gift something really special for their loved ones and here's one such opportunity.
Goldgenie, the company behind high-end customisations of tech products, unveiled the iPhone 6 Diamond Ecstasy limited edition in time for the Valentine's celebrations. For most of us out there, the diamond-studded iPhone 6 may be out of reach due to its high-end price tag, but those who can actually afford, it will be best choice to go for.
According to Goldgenie, each phone is customised to customer's wish and demand. Buyers can select everything from the choice of precious stones to the size and number of diamonds that go along with it. To further personalise the handset, Goldgenie offers laser engraving on the back of the phone.
"This limited edition model is available in Platinum and Rose Gold, along with 24k Gold and we are inviting clients to participate in the creative process and customize their iPhone exactly to their preferences," the company wrote. "This range and bespoke service is to cater to clients who have a taste for emeralds, rubies and other precious and semi-precious stones, along with rare coloured diamonds."
Depending on the choice of precious stones and diamonds, the cost of the limited edition iPhone 6 is bound to go up to $3.5 million or even more, a company spokesperson told CNET.
With such extreme customisations, Goldgenie's aim to deliver a phone that is truly personal and irreplaceable is highly achievable. If the $3.5 million price tag sounds preposterous, Goldgenie also offers an entry-level version of the iPhone 6 Diamond Ecstasy.
Compared to the multi-million price tag, the entry level iPhone 6 is merely a fraction. At $15,200 per unit, the Goldgenie edition of the Apple's flagship is still a whole lot of cash.
The company said it has received five orders for the entry-level version of the iPhone 6 Diamond Ecstasy, three of which were of 24-karat gold and two rose gold, the report added.