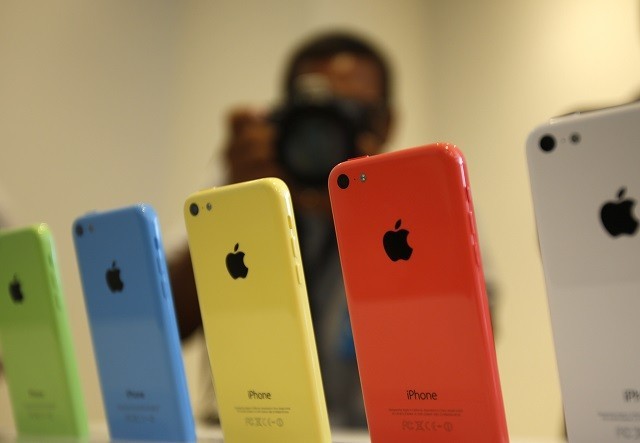 Apple's App store now has almost a million apps; however, sorting through all the apps can be a pain.
Following are some of the apps which every Apple iPhone 5S and 5C user should have to work efficiently.
The list includes cloud storage apps, song related app, password lock apps and more. (iMore)
Dropbox
Dropbox is cloud storage and sync service, which keeps the files safe as a backup in case the user accidently loses his or her data. On iOS, Dropbox gives a powerful integration for developers and allows many other apps to tie into their service.
The app is free and uses a small storage on the device. More storage is however, available for a price.
Shazam
Shazam app identifies the song playing anywhere. The app's recording are matched from the internet, which lets the user know the name and the artist of the song. The iOS users can find the song on iTunes Music store if they wish to.
Air Video HD streaming
The app not only lets streaming of videos in any format but can re-stream it to the user's Apple TV via AirPlay as well.
The app can also share folders on the user's hard drive as well as iTunes playlist. Air Video also supports offline conversion where the entire file is converted upfront.
The app is not free, but worth using and also takes very less storage space on the device.
Screens 3 VNC
Screens lets the users use their iPhones to remotely view and interact with the Mac or Windows PC. The app also includes features such as iCloud sync, trackpad gesture control, display selection and others and works great with Apple iPads too.
The app is not free and takes a minimal amount of storage on the device.
1 Password
1 Password includes a built-in browser and can support the user's logins, credit cards, licenses, accounts, and more.
The app can sync them across different device and platforms. It additionally has its own master password for unlocking the handset.
TripIt - Travel Organizer
This app acts as a virtual travel assistant for the user. The user has to simply email any flight or hotel confirmations to TripIt and the app automatically displays helpful maps and other additional information to make travelling safer and hassle free.
While the basic accounts can be created free of cost, more meaningful alerts and information cost a price.
Google Search
Google Search app created by Google Inc. not only offers text and voice-based search but also includes Google Now Technology. The app uses the user's location, calendar, and the information Google knows about the user, contacts to provide predictive information to the user.
The best thing about the app is that it's free for iOS users.