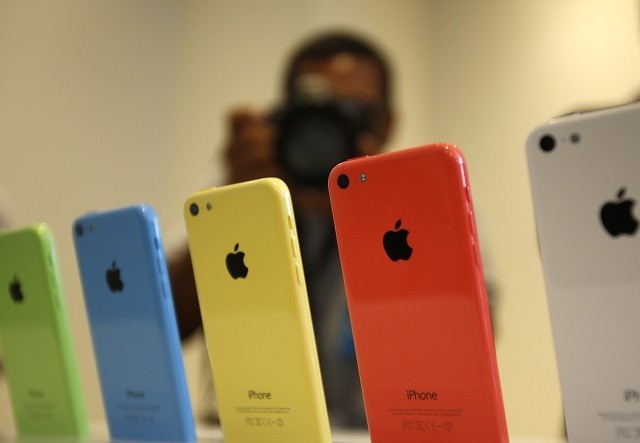 Amid its smartphone and tablet supply crisis in the market, US tech firm Apple is further cutting down on the supply of its cheaper iPhone 5C model.
Last month, it was reported that iPhone 5C production has been cut down from 30,000 units to 15,000 per day. Now the latest reports indicate that Apple has further reduced the supply of iPhone 5Cs to its chain partners.
Pegatron, one of the manufacturers of iPhone 5C, has been given orders to reduce production by 75 percent, from a massive 320,000 units per week to just 80,000 units in October. Apple's Foxconn's Zhengzhou facility is also producing just 50,000 units per week.
Looking at the reduced production of the handset, it is widely speculated that Apple might discontinue the budget iPhone 5C, reported CtechCN. However, the handset might still be sold under a budget price next year when the firm discontinues its iPhone 4S production.
Dixons, a Chinese mobile phone chain, further confirmed the news by stating that iPhone 5S is in high demand and accounted for 78.6 percent of their iPhone sales while iPhone 5C managed a low 21.4 percent. This results in a 3.68:1 ratio in favour of Apple iPhone 5S, according to Unwired View.
Phil Schiller, Apple marketing chief, has blamed its rival Korean tech firm, Samsung, for the reduced demand of their Apple products.
"It's much harder to create demand and people question our innovation and design skills like people never used to," Schiller stated during the damages retrial between the two firms in San Jose federal court. He further added that Samsung has "weakened the world view of Apple as this great designer and innovator," reported Economic Times.
Samsung copied "many attributes of Apple's products; its designs and features ... the very essence of what Apple is about," Schiller told the jury on Friday. "If we don't have that, we don't have Apple's business."
The Apple iPhone 5C introduction video can be viewed below:
[Video Courtesy: Apple/Youtube]