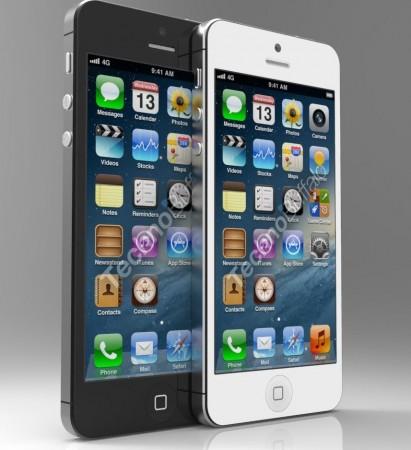 Apple Inc. is tight-lipped about its new next-generation smartphone though various sections of the media have been speculating about it and even gone to the extent of naming it as 'iPhone 5', making it difficult to believe the media reports on the product or just take them as just rumours. Call it a fake or real but a video claiming to be that of Apple's much-talked-about new iPhone has hit the net.
The video came after a couple of websites published pictures claiming to be engineering photos of the new iPhone. Interestingly, the alleged leaked photos and video suggest same features.
According to Vgooo.com, a person who visited a friend at Foxconn park is located in Jincheng, accidentally found the assembled iphone 5 engineering machine and got its photos and videos. He said that the new iPhone is longer than iPhone 4, slimmer and has a 4-inch screen.
The video uploaded on YouTube gives a clear picture of the the new iPhone, as it is been shown along with iPhone 4.
Earlier, tech site GottaBeMobile carried the metal iPhone 5 design sample claiming that a trusted source inside the Apple supply chain in China gave the information.
iPhone 5 is slightly taller and slimmer than iPhone 4 thought the width is same, reported GottaBeMobile. According to the site, iPhone 5 is 120mm tall compared iPhone 4S' 115.2mm, which means it has bigger screen display.
A French website called nowhereelse.fr also published a set of photos and a video claiming to be that of the much-anticipated smartphone iPhone 5.
It's reported that the new iPhone will be announced on September 12 and hit the stores ten days later. Pricedekho.com reported that it would arrive India either in October or November and is expected to be priced ₹45,000 approximately.
According to rumours, iPhone 5 will feature a 4-inch Retina display, an A5X Variant chip, 1GB RAM, iOS 6, 4G LTE technology, Near Field Communication (NFC) technology, improved Siri, liquidmetal casing, an 8 megapixel (or even higher) rear camera, a 2 megapixel front-facing camera for video chatting and a much-improved battery life.
Apple iPhone 5 Leaked Video on YouTube