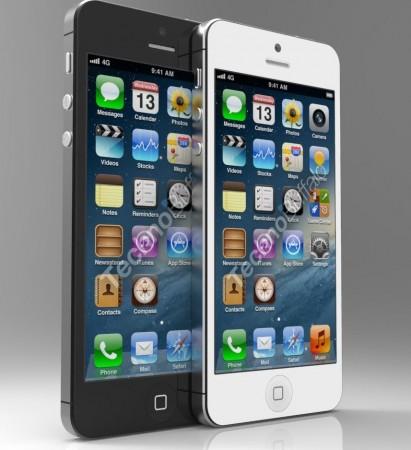 Apple's notoriety in keeping tight-lipped about its upcoming iPhone 5, has invariably raised the hype and speculations on the next generation smartphone.
Now, according to the latest reports, Chinese web site for online shopping, Taobao, has started accepting pre-orders.
The pre-orders for iPhone 5 have begun even before Apple announces its release date. Speculations are doing the rounds that the new smartphone will be released in the latter half of 2012.
Reuters reported that sellers on Taobao, a unit of Alibaba Group, are currently accepting orders for the iPhone 5, and in some cases, are asking for a deposit of 1,000 yuan for the new phone. One seller, "Dahai99888", who started accepting pre-orders this week, is asking for full payment upfront at a cool 6,999 yuan.
Is the Pre-order a Forgery or Genuine?
Taobao sellers reportedly told Reuters that they are planning to buy iPhone 5 handsets from Hong Kong or the United States and then sell it in China. Apple products are often available in Hong Kong before they are released on the mainland.
Apple iPhone 5 Engineering Sample Photos Leaked
Apple has not made any official announcement on its much-awaited iPhone but rumours and speculations around it keep coming. Even several of the iPhone 5 engineering sample photos have made its way to the net.
Claiming that a trusted source inside the Apple supply chain in China gave the information, tech site GottaBeMobile carried on its page the metal iPhone 5 design sample.
iPhone 5 is slightly taller and slimmer than its predecessor iPhone 4 thought the width is the same, reported GottaBeMobile. According to the site, iPhone 5 is 120mm tall compared iPhone 4S' 115.2mm, which means it has bigger screen display.
The upcoming iPhone reportedly has a 4-inch edge-to-edge display according to MyDrivers website. The engineering sample doesn't show a metal back though rumours have it that iPhone 5 would come with one.
Apple is yet to issue an official announcement on the upcoming device, but a source close to Foxconn, which assembles iPhone and other Apple products, had earlier claimed that iPhone 5 would put Samsung Galaxy S3 to shame.
Speaking at an annual shareholders meeting of Foxconn parent company Hon Hai, CEO Terry Gou reportedly said that Apple will overtake Samsung in a few years' time.
"Consumers should wait for the iPhone 5 because it will put the Samsung Galaxy S III to shame," Focus Taiwan quoted Foxconn CEO Terry Gou as saying in China Times. "With (Foxconn's) marketing and manufacturing strengths and Sharp's key technologies, the two will be able to defeat their arch-rival Samsung," the report added.
According to rumours, iPhone 5 will feature a 4-inch Retina display, an A5X Variant chip, 1GB RAM, iOS 6, 4G LTE technology, Near Field Communication (NFC) technology, improved Siri, liquidmetal casing, an 8 megapixel (or even higher) rear camera, a 2 megapixel front-facing camera for video chatting and a much-improved battery life.