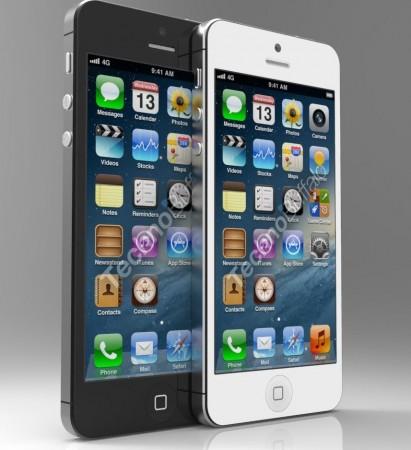 Apple Inc is likely to do away with the wide dock connector that has been used for a decade now and replace it with a smaller one for its much-awaited smartphone iPhone 5. The move could cause inconvenience to its loyal customers but a boon for smartphone makers.
iPhone 5 will come with a 19-pin connector port at the bottom instead of the proprietary 30-pin port "to make room for the earphone moving to the bottom", two sources familiar with the matter told Reuters.
The change in the connector would mean Apple's next generation iPhone would not connect with lots of accessories like speakers and power chargers.
Speaking to Reuters, many said that smaller connector will disappoint the users.
"There are ways around it as some of the speakers have an audio input point that can be connected directly to any iPhone with an earphone jack. It's not a very elegant way of doing things, but it's an alternative," said Chan, a salesman in Hong Kong.
"With a smaller connector, what am I going to do with my loudspeaker at home and the fitness pack that I use when I go to the gym? That's the question," said 24-year old Travis Tam, who owns an iPhone 4 and works as an account executive at a social networking company in Hong Kong.
"I feel that the premium gap between the next iPhone 5 and newest Android models is getting much smaller these days. That will mean that details such as having a smaller connector will mean more in whether I will continue to use an iPhone and switch to other Android phones," he added.
"Apple needs to find a solution not to disappoint their current clients who want to upgrade to the new iPhone but are tied to an expensive accessory that have bought," said Franciso Jeronimo, London-based analyst at technology research firm IDC to Reuters.
"I believe Apple will come up with some sort of adaptor so the new iPhone can be used with previous connectors," he added.
However, analysts think that the latest move by Apple Inc can be a boon for accessories makers.
"It represents an opportunity for accessory vendors," said Pete Cunningham, London-based analyst at technology research firm Canalys, told Reuters. "The iPhone connector has been a standard for a long time now and I would expect the same to be true for a new connector, should Apple change it as expected."
Apple's iPhone 5 was in the news recently following the leak of its engineering sample photos. It is expected to be slimmer than iPhone 4.
According to rumours, iPhone 5 has features like - 4-inch Retina display, an A5X Variant chip, 1GB RAM, iOS 6, 4G LTE technology, Near Field Communication (NFC) technology, improved Siri, liquidmetal casing, an 8 megapixel (or even higher) rear camera, a 2 megapixel front-facing camera for video chatting and a much-improved battery life.
Apple has not revealed iPhone 5 release date but rumours are doing the rounds that it will be released in the later half of 2012.
(With Inputs from Reuters)