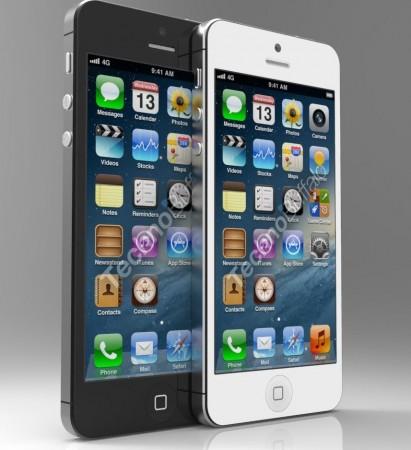 Even as the buzz around the most-anticipated next-generation smartphone of the year - iPhone 5 - is getting louder by the day with its expected release date drawing closer, FBR Capital analyst Craig Berger has created a new wave of hysteria by claiming that the Apple's flagship smartphone could break records in terms of sales.
Berger said that Apple could earn huge profit with its 'yet-to-be-released' smartphone iPhone 5 expected to sell up to 250 million units in its life cycle.
"We expect the iPhone 5 ... has the potential to generate the most promising device upgrade cycle in Apple's history," All Things Digital quoted Craig Berger's note to investors. "We calculate that the device represents an opportunity to generate earnings of $50 per share throughout its life cycle. We estimate that Apple should sell 250 million iPhone 5 units at an average ASP of $575, generating nearly $144 billion in revenue, $77 billion in gross profit, and $47 billion in net income."
Berger believes that smartphone upgrades are often driven more by the debut of a new marquee device than by eligibility status. He feels that demand for the new iPhone will be so strong that unit sales may exceed those of the iPhone 4S by 25 percent in the device's first four quarters at market, All Things Digital reported.
It is rumoured that iPhone 5 will be released on September 12, and it is expected be available in India either in October or November.
Apple has not revealed the price of its new iPhone but according to pricedekho.com, it is expected to be priced Rs. 45,000 approximately.
Apple has not made any official announcement on its much-awaited iPhone but rumours and speculations around it keep coming. Even several of the iPhone 5 engineering sample photos have made its way to the net.
According to rumours, iPhone 5 will feature a 4-inch Retina display, an A5X Variant chip, 1GB RAM, iOS 6, 4G LTE technology, Near Field Communication (NFC) technology, improved Siri, liquidmetal casing, an 8 megapixel (or even higher) rear camera, a 2 megapixel front-facing camera for video chatting and a much-improved battery life.