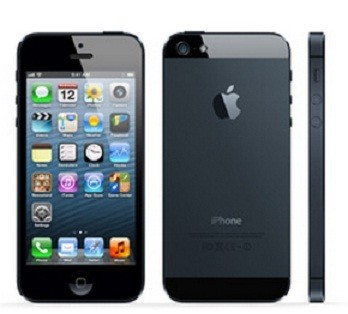 The much-anticipated Apple iPhone 5 will debut in India on November 2, confirmed Apple partners Ingram Micro and Redington.
The Cupertino giant is on its tryst to reach Indian consumers through new partners rather than Airtel and Aircel which brought Apple's predecessors to India.
Ingram Micro confirmed its partnership with the Apple Inc and said that the iPhone 5 will be available at leading trade stores and retail outlets across India starting from November 2. However, the company did not disclose about the pricing of the Apple iPhone 5 in India.
"Ingram Micro announced today that it will offer iPhone 5 at leading modern trade stores and retail outlets across India beginning Friday, November 2. For more information on availability details please visit www.imonline.co.in," read the press release from Ingram Micro .
At the same time, Apple's other partner Redington have confirmed the pricing of the iPhone 5 in Indian market. According to Redington, the basic 16GB version of the iPhone 5 will be priced at ₹45, 500, the 32GB and 64GB will be priced ₹52500 and ₹59500 respectively.
The pricing of the iPhone 5 seemed to be close to the iPhone 4 pricing in the country. All ranges will be available in both black and white colours. The online retailers like Infibeam and Saholic have already started accepting the preorders for the 16GB variant of iPhone 5 with an advance payment of ₹ 5,000.
It's learnt that the iPhone 5 available in India will not have features like map directions and the availability of nano-SIM may also be a problem as the country's major telecom providers do not have nano-SIMs in stock, reported NDTV Gadget.
Apple's tie up with the local operations of Ingram Micro and Redington will be closely watched by the analyst to see how the new dealership hit the market share of company.