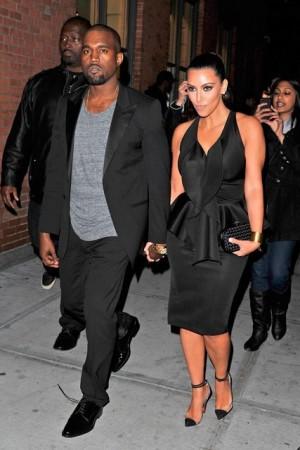 Kim Kardashian seems to be very humble when it comes to gifts. The reality TV star recently said she would like boyfriend Kanye West to present her with an iPhone 5 on her 32nd birthday on Oct 21.
Though Apple's latest creation is considered to be quite pricey, celebrities in the likes of Kardashian and West may not favour it to be an item worth gifting to a loved one on important occasions.
Most stars were found to surprise their partners by gifting ultra-luxury goods in the market, may it be a brand new car, a fully furnished apartment, or even diamonds. Even a vineyard would do for some celebrities, should their better halves run out of ideas.
Buying a special gift for a person who has everything is indeed quite a tough a task. But pop singer Kanye West isn't required to strain his creative nerves in that matter, with Kardashian articulating her heart's desires.
"See the thing is, my boyfriend, he has such good taste that I don't need to tell him. Before I would be like, 'OK, this is what I want'," Kardashian told E! News. "Maybe I want an iPhone 5. I kind of want that."
Kardashian also claimed that she has no big plans to ring in the occasion as not much importance goes into her birthday. She reportedly suggested that a day off from her hectic schedule and a silent reunion with family and friends would really make her day.