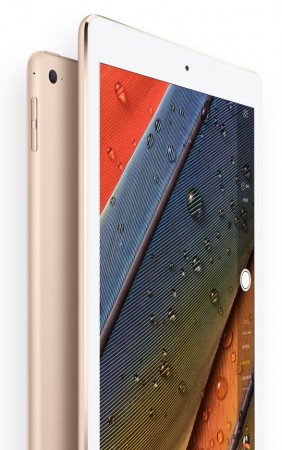 Apple might be busy handling the demand for its flagship smartphones, iPhone 6 and iPhone 6 Plus, but that hasn't stopped rumours about the anticipated 12.2-inch iPad Air Plus. There have been some exciting revelations about the unannounced iPad and here's a roundup of all the speculations about the product's release, features and specs.
Design
Apple traditionally makes several upgrades in new products. The rumoured iPad Air Plus or the iPad Pro is going to be the biggest iPad the company has ever produced. The 12.2-inch screen is a massive development in the iPad category. Last month, a Japanese magazine, MacFan, revealed some possible schematics of the big-screened iPad, which is yet to get its official name. Based on that, the new iPad will likely measure 305.31mm x 220.8mm x 7mm, much like the previous iPads but in a larger format, MacRumors reported.
Specs and Features
Apple is expected to pack the same processor as the iPad Air 2, the A8X chip. It won't be surprising to see Apple change things on the inside to add more power to the iPad. The new iPad is expected to have dual speakers, at the top and bottom, to deliver greater stereo sound. Design wise, Apple will not make major changes and the iPad Air Plus may resemble the existing iPad design seen in the latest versions.
Release Date
Earlier reports suggested Apple had discontinued the production of iPad Air Plus, which was set to begin last month, due to an overwhelming demand for its new iPhones. This clearly means there might be a delay in the launch of the new device. Reports indicate the production is set to begin in the second quarter next year, which means consumers will have to wait at least till June next year before officially seeing the device in the market.