Though the sales of tablet devices are getting shrunk, Apple is still spearheading the tablet worldwide. From regular iPad WiFi devices to company's flagship iPad Air, they are still very optimistic about tablet's future.
Right from the introduction, they remain successful to create a buzz in the minds of readers as well as reviewers. iPad Air, released in 2013, got immense response from the consumers and is considered among one of the best. The iPad Air 2 is the latest update of that very device. Let's dig into both the devices and find out how significant the latest update is.
Design
The design is identical for both the versions, though there is not much scope available to transform any tablet into a sci-fi device. And following their philosophy, Apple kept it simple as ever.
The aluminum casing along with the seamless integration of Gorilla glass screen gives a ruggedised look to the device, but they are to differentiate from each other. Measuring 240x170x6.1mm, the latest iPad Air is 1.4mm slicker, but 5g heavier than the previous version. It's actually a point to mention, otherwise the iPad Air still feel feather light in hand and a highly recommended model for using at a stretch.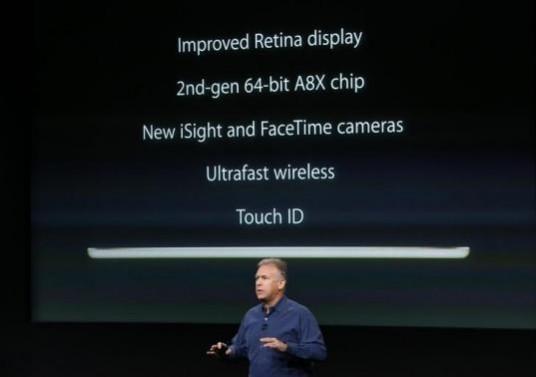 Screen
Screen is always a major concern for a tablet device and iPad always excelled in this arena. Apple hasn't gone too drastic to change the screen quality from the previous one. They has packed a Retina LCD display with 1,536 pixels at 264 points per inch, same as it was in the previous version. However the iPad Air 2 boasts a fingerprint oleophobic coating on the latest in addition. The manufacturer claimed on the launch ceremony that the screen would be 56 percent less reflective than the previous edition.
Feature:
The iPad Air 2 comes pre-installed with the fingerprint scanner, powered by Apple's Touch ID fingerprint scanner. The last iPad Air simply omits this feature. Bundling the Touch ID feature right into the only physical button on iPad Air 2, Apple made it a point of impression to security concerned customers. To unlock iPad Air 2, user needs to use fingerprint. Happily, there are several developers taking the Touch ID forward to make it a more impressive feature.
Processor
The iPad Air 2 features an A8X SoC inside. Comparing to the previous iPad Air, which features an A7 SoC inside, the latest would accelerate CPU performance 40 percent quicker and make GPU 2.5 times faster.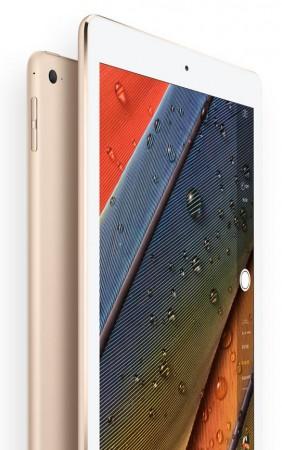 Camera
The last edition's iPad Air featured a 5mp camera, but this time Apple has came up with an 8mp camera and added 43mp panorama mode, burst mode, slow-mo, and time lapse. There's a new FaceTime HD camera on the front of the iPad Air 2 as well. The latest iPad also features a 1.2mp FaceTime HD camera with f/2.2 apperture.
Software
iPad Air 2 is the first ever tablet comes pre-loaded with iOS 8.1. The previous version bundles iOS 7, and will get the update by the time this article hits web.
According to Apple they have fixed 43 bugs in total along with the notorious malware shellshock.
Storage
Apple has declined the 32GB edition devices in their product lineup, and following the iPhone trail iPad Air 2 is also available in 16GB, 64GB and 128GB capacity. In contrast iPad Air is still available in 16, 32, 64 and 128GB editions. Withdrawing 32GB edition may sadden budget buyers a bit, but availability of iCloud may solve the purpose.
Battery
In this segment also, Apple kept both the devices identical. In a full-charged state, the devices will provide a battery life of 10 hours at a stretch. I found it almost true from my personal experience using iPad Air, so hope Apple will keep up the promise.
Price and conclusion
iPad Air 2 with Wi-Fi models is available for a suggested retail price of ₹35,900, ₹42,900 and ₹49,900 for the 16GB, 64GB and 128GB model and Wi-Fi + Cellular models is available for a suggested retail price of ₹45,900, ₹52,900 and ₹59,900 for the 16GB, 64GB and 128GB model.
While iPad Air retails for ₹28,900 and ₹32,900 for the 16GB and 32GB with Wi-Fi model. The WiFi+ Cellular model is priced at ₹38,900 and ₹42,900 for the 16GB and 32GB model.
The above two paragraphs clearly mentions the major lead of iPad Air from its ancestor. Though this time Apple kept the rate lower with a drastic price cut for the previous model, budget-conscious consumers would prefer to stay away from this upgrade.
But several new improvements with chipset, camera, a less-glaring screen and features like Touch ID is sure to impress new customers and upgrade buffs as well.