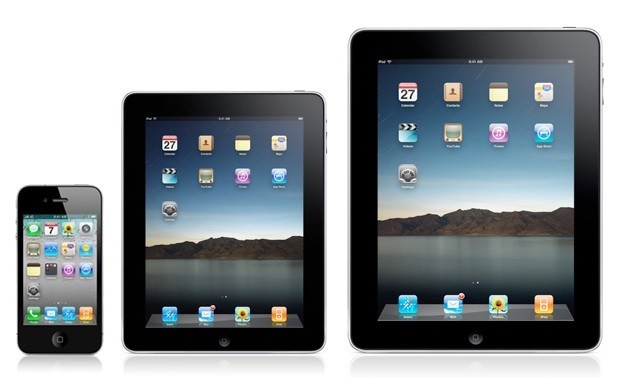 The American technology giant Apple is reportedly working hard on the fifth generation iPad to meet the speculated March release date.
According to a Japanese website Macotakara, the Cupertino based Apple Inc. is planning to bring in a lighter and slimmer fifth generation iPad (9.7-inch display) as early as March next year.
The report also said that the big iPad's outer body design will be similar to the iPad mini. The mini tablet was lightweight and and thinner with black/white slate back body case. The website did not further reveal any technical specifications of the Apple device.
Ever since the iPad debut in 2010, Apple would always release new generation of iPads in an annual event.
However, Apple broke the annual iPad launch cycle with the release of the fourth generation iPad in October, just seven months after iPad-3 launch in March this year.
Then, Apple promised to exchange iPad-3 purchased within 30 days of iPad-4 release (only at select Apple Retail Stores).
Christmas holiday season is already in its last week, and now the speculation of fifth generation iPad's March debut is expected to make all those iPad-4 owners unhappy to learn that their brand new iPad will be outdated in three months' time.
If the speculations do become true, Apple iPad-4 owners' anger will be understandable because every new iPad release is always a generation ahead in terms of upgraded graphics and faster processors for speedy computation.
The Japanese website also reported that the second generation iPad mini is currently under works. The iPad mini is said to feature a faster and efficient A6X processor and the device is pegged to sport retina-display technology like its bigger iPad siblings. The previous iPad mini did not feature retina-display technology.