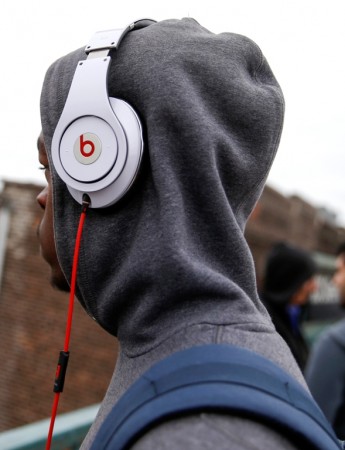 Apple released the first iOS 8.4 beta to developers on Monday as part of its early testing before the software is officially released in June this year.
The iOS 8.4 beta highlights the introduction of the all-new Music app, which combines fresh design, streamlined iTunes Radio, improved UI and more. The revamped Music app demonstrates seamless accessibility without compromising on the core functionality.
According to Apple's release notes (via 9to5Mac), the new Apple Music app features beautiful design and personalization options. With the new app, users can add their own image and description to playlists. Apple also added a new MiniPlayer to allow multi-tasking within the app, which is useful when users want to browse through the library while being able to control the songs being played.
Apple Music App also features improved design for Now Playing, which displays the original album artwork. Also, users can stream music via AirPlay without exiting out of Now Playing. The iTunes Radio has got a new sleek look that makes it easier for users to discover new tracks.
If you have added a new album or a song, it will take the top spot in the library. This makes it easier for users to get the recently-added tracks without scrolling through an entire collection. To make it simpler, Apple added Up Next in Now Playing that allows users to see which song from your library will play next. Users can always rearrange, add or skip songs.
Finally, Apple has made it easier to search a music track from anywhere in the app. The new Music app features a magnifying glass icon in all screens that can be used to find the right song. Users can also search for a particular iTunes Radio station using Search.
YouTube user DetroitBORG demonstrated the revamped Music app in a brief video, which is embedded below.