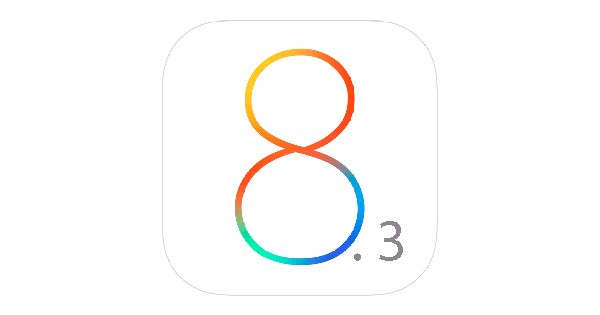 Apple has just released its latest operating system update, iOS 8.3, for various iPhone, iPad and iPod Touch models, including iPhone 6, iPhone 6 Plus, iPhone 5s, iPhone 5c, iPhone 5 and iPhone 4s, iPad Air, and 5th Gen iPod Touch.
The latest version's changelog mentions it offers the support of new SIRI languages and features hundreds of bug fixes and security patches. The update also includes several new features like Wireless CarPlay and redesigned emoji keyboard.
With the new update, Apple may face a probable successful iOS 8.3 jailbreak. MuscleNerd, a jailbreak expert, pointed via Twitter, "The 39 security bugs fixed in today's iOS 8.3 https://support.apple.com/kb/HT204661 rivals the 7.x->8.0 release (but JBers still need to avoid it)."
Apple has patched the untethered TaiG and Pangu iOS 8.1.2 jailbreaks with their iOS 8.1.3 official update. For making it foolproof, Apple also closed the iOS 8.1.2 downgrade capability. Apple is also rumoured to release the iOS 8.4 update later this year.
But the real question is will jailbreaking be possible for the capable devices like iPhone 6, iPhone 6 Plus, iPad Air 2, iPad mini 3 etc?
According to the latest updates, TaiG has purportedly started working on the iOS 8.2 Jailbreak. Recently, there were rumours that TaiG might be releasing its latest jailbreak in the upcoming Mobile Security Summit in China.
But slamming all the rumours, TaiG wrote in its official blog, "The development and release of a jailbreak tool was restricted to several factors, however what TaiG jailbreak team wanted is to release the jailbreak of iOS 8.2 as soon as possible."
Now when Apple released the iOS 8.3 update, the big question is whether TaiG will add the latest edition in its upcoming jailbreak tool or they will release it sometimes later? There is no official update on it yet.
The Chinese developer group TaiG has already released Windows OS based jailbreak tools for iOS 8.1.1, iOS 8.1.2, iOS 8.2 Beta 1 and Beta 2. The TaiG tool also supports iTunes 12.1. The latest available edition of TaiG tool V1.3.0 can jailbreak iOS 8.2 Beta 2 devices and V1.2.21 can jailbreak iOS8.0 to iOS 8.12 based devices.