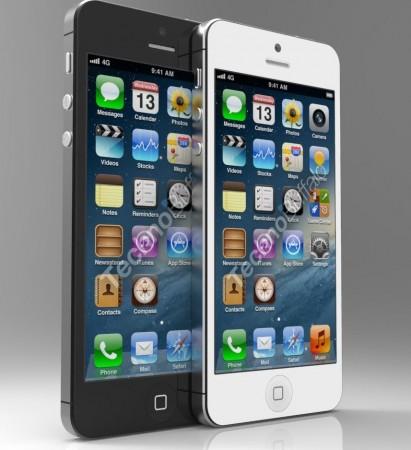 Anticipation and excitement over the upcoming Apply iPhone 5 is steadily building.
Apple has already revealed information related to iOS 6, the operating system which will be used in iPhone 5. Many new inspiring features are embedded in the new OS, which will make it a must have gadget companion.
Apple's new stratergy is to bring in a new concept design for the iPhone 5 while showcasing the power of the updated operating system to make it more appealing to the consumers. Last year, we saw only minor modification in iPhone 4S with new OS but it still went on to become a top selling smartphone. This time the next generation iPhone may feature new design if we are to go by the words of the analysts.
Apple iPhone 5 is expected to have 4-inch Retina display, A5X chip, 1 GB RAM, improved battery life, a smaller 19-pin dock connector and Liquidmetal casing, according to various sources.
Meanwhile, here are the features that may come with iPhone 5.
Bigger Display than iPhone 4S:
The new iOS 6 showed that Apple has not included Google Maps and instead has chosen satellite view into a 3D photographic model, showing realistic details about several U.S. cities and others. There is turn-by-turn navigation and real time traffic support. A bigger display is required for these features to work well.
Presently, 4-inch is the normal smartphone screen as many Android smartphones come with this feature. Apple iPhone 4S has only 3.5-inch screen but Apple is expected to modify and come out with a better screen for iPhone 5.
4G LTE Connectivity:
The new OS will have FaceTime support over cellular calls. FaceTime will help many users who don't have ready access to Wi-Fi hotspot. Many analysts doubt if 3G network will have sufficient bandwidth to handle the live video coupling or if 4G LTE being rolled out by the major carriers will be affordable when data plans are used to support FaceTime.
According to Ron Enderle, an analyst at Enderle Group, Apple's FaceTime over cellular announcement indicated that iPhone 5 mauy work on 4G.
Digital Wallet:
Apple for long has strayed away from NFC addition into the phone through which buying movie tickets, boarding pass, air tickets and even sporting event tickets is digitally possible. With the introduction of Passbook app in iOS 6, one can expect iPhone 5 to come with this feature.
Smarter Siri:
The improved Siri, the voice recognition search feature has become smarter. Siri now has additional lauguage support and can provide info related to sports, restaurants, movies and more.