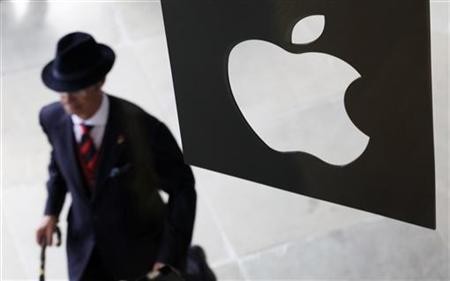 Apple app store, which is touted be more secure compared to Google's Android ecosystem, has suffered the first ever major malware attack.
Cyber criminals have successfully breached over a dozen of China (unconfirmed reports says the number is more than 300) specific apps via malicious XcodeGhost code to phish sensitive data from iPhones and iPad. The messaging app WeChat, which accounts more than 500 million users, is the worst affected.
America based cyber-security firm Palo Alto Networks Inc was the first to escalate the issue few weeks ago. Back then, it was reported the malware was ripping non-sensitive data from Apple devices, but now it has come to light that the hackers were actually on the look out for iCloud login details and other personal information, which if breached is certain to dent Apple's image.
Exactly a year ago, Apple suffered similar embarrassment when a slew of Hollywood stars' and more than 100 A-listers' nude pictures were leaked online, supposedly hacked from the Apple iCloud.
Read more: iCloud Nude Leak: Kim Kardashian Bathroom Selfies Released
What is XcodeGhost?
Apple has a highly strict vigilance system in place at the App store. All application developers have to undergo number of rigorous tests to get permission from the company to upload their apps to the store.
In China, developers use Apple authorised popular third-party platform Xcode to build their iOS and Mac apps. It apparently weighs 3.595GB in size and is tiresome to download from Apple server sometimes due high traffic density. Some users, in their bid to save time, downloaded the Xcode from un-secured social file sharing websites. Having known about this, cyber-criminals developed a tweaked version of Xcode with malicious code, now dubbed as 'XcodeGhost', and released it on social networking sites. Some un-suspecting developers developed their apps and rolled out their apps through it.
Apple spokesperson in an email reply to Reuters has confirmed that the company has in fact removed all the infected apps from the App store and also added that the Apple is working with app developers to make sure they use the authenticated version of the Xcode to rebuild their apps. Stay tuned for more updates.