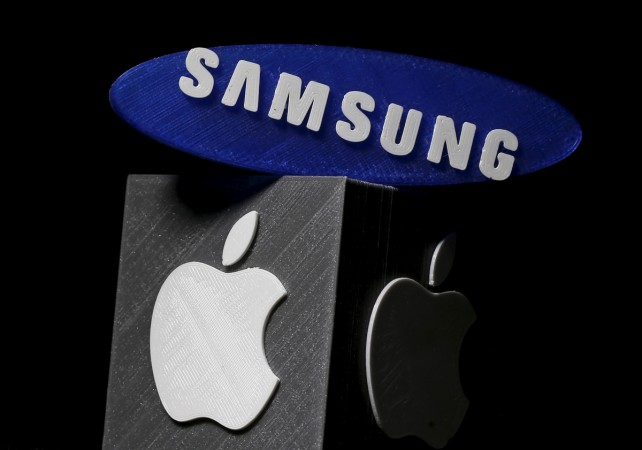 Apple is asking the US Supreme Court to ignore Samsung's appeal to review a long-running patent dispute, which was settled for $548 million in December 2015. The Cupertino-based tech giant made an official filing on Thursday in which it argued the design patent infringement case is now closed and unworthy of the court's review.
Samsung already paid the damages to Apple after the Federal Circuit appeals court found the South Korean tech giant guilty of infringing upon both design and utility patents related to the iPhone. Samsung's latest appeal is the Supreme Court review the design patents, which accounted for $400 million of the $548 million damages it paid to Apple.
"Samsung had its day in court — many days, in fact — and the properly instructed jury was well-justified in finding that Samsung copied Apple's designs and should pay the damages that the statute expressly authorises," Apple was quoted as saying by Re/Code on Thursday. "While this litigation may be high-profile, it is legally unexceptional, and Samsung has shown no reason for this Court to prolong it."
In response to that, Samsung said if the Supreme Court fails to intervene, innovation in the tech industry will suffer and impact the country's economy.
"If the legal precedent in this case stands, innovation could be diminished, competition could be stifled, and opportunistic lawsuits could have negative effects throughout the US economy," Re/Code quoted Samsung as saying.
According to an earlier 9to5Mac report, the United States Patent and Trademark Office (USPTO) sided with Samsung in deeming one of Apple's patents for pinch-to-zoom invalid, along with another design patent. If the US Supreme Court takes up the case and changes the verdict, Apple might have to reimburse Samsung.
Samsung is not alone in the fight as Google, Facebook and others recently agreed to the company's request and urged the Supreme Court to review the case. The legal battle between the two largest smartphone-manufacturers in the world started five years ago, and Apple has secured a massive win over the years by collecting more than half a billion dollars in damages from Samsung.