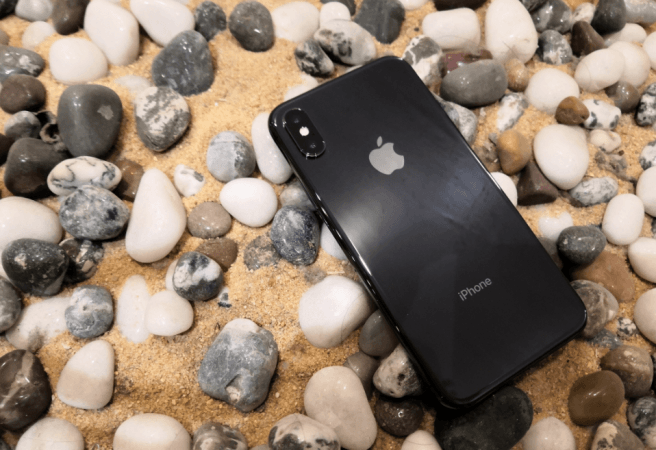 Back in the late 2000s and early 2010s, when the smartphone revolution was still young, Apple used to be the leader in innovation. But now, as we near 2020, the Cupertino company seems to be playing the catch-up game with rivals such as Samsung, which was once accused of apeing the former.
A report has emerged that Apple is in discussions with Asian suppliers to get the components stocks ready for a new hybrid device with a radical new design, which can fold to turn into an iPhone and act as a tablet when fully unfurled. But, it will be a reality only in 2020.
"We expect the iPhones this fall to be largely unchanged for the OLED versions although size changes have proved to be a catalyst in the past," CNBC quoted from a letter sent by Bank of America Merrill Lynch analyst Wamsi Mohan's to his investor clients. "Our checks also suggest that Apple is working with suppliers on a foldable phone (that potentially could double up as a tablet) for launch in 2020," he added.
This may not surprise many, as Apple was rumored to be working on foldable iPhones in October 2017 and it had initiated talks with LG Display to procure flexible OLED panels. Now, popular analyst Wamsi Mohan is claimed to have personally spoken to Apple's Asian suppliers before writing the letter suggesting investors buy the Cupertino-based company's share.
There is no word on how Apple foldable iPhone would look, but it is most likely to similar to Samsung's Galaxy X. Samsung's patents have shown how flexible screen would work on a smartphone.
It is said to come fully foldable body, thanks to Samsung's proprietary hinge support. In the document, the device is shown to have a dynamic fulcrum hinge in the middle, similar to Microsoft Surface Book laptop series.

If things go as planned, Samsung is expected to unveil Galaxy X by the end of 2018 or early 2019. The South Korean company had reportedly showcased a working prototype at CES 2018.
Though Samsung is most likely to win the race to finish the first foldable phone, Apple will have time on its side to make a more polished iPhone version, which can fully utilize the new functionality.
It could be akin to what happened with the OLED screen and FullView display. Though Apple was a bit late to embrace OLED screen and FullView display standard with the iPhone X [review], it still managed to create its own unique identity, while rival Android makers are shamelessly bringing the iPhone X-clones to the market.
Stay Tuned. Follow us @IBTimesIN_Tech on Twitter for latest updates on Apple products.