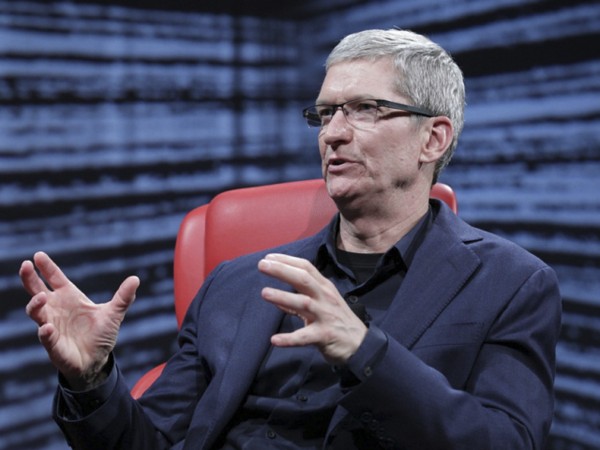 Apple CEO Tim Cook's big confession made headlines throughout the world on Thursday. Publicly acknowledging for the first time that he is gay, Cook's words came a few days after he spoke about his home state Alabama's LGBT group rights.
In a column for the Business Week, the 53-year-old tycoon noted that many people in his circle knew about his sexual orientation and it did not make any difference in the way he's been treated. Stressing that he is proud to be gay, he also noted this gave him "the skin of a rhinoceros, which comes in handy when you're the CEO of Apple."
Here is the relevant part of the full statement he made about being gay:
"For years, I've been open with many people about my sexual orientation. Plenty of colleagues at Apple know I'm gay, and it doesn't seem to make a difference in the way they treat me. Of course, I've had the good fortune to work at a company that loves creativity and innovation and knows it can only flourish when you embrace people's differences. Not everyone is so lucky.
"While I have never denied my sexuality, I haven't publicly acknowledged it either, until now. So let me be clear: I'm proud to be gay, and I consider being gay among the greatest gifts God has given me.
"Being gay has given me a deeper understanding of what it means to be in the minority and provided a window into the challenges that people in other minority groups deal with every day. It's made me more empathetic, which has led to a richer life. It's been tough and uncomfortable at times, but it has given me the confidence to be myself, to follow my own path, and to rise above adversity and bigotry. It's also given me the skin of a rhinoceros, which comes in handy when you're the CEO of Apple."
Cook acknowledged the progress made by the American society in accepting the gay community but noted that law in many states still made it difficult for gays to lead a normal life.