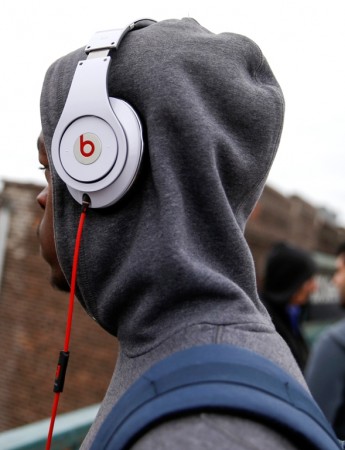 Apple, the renowned smartphone maker, is reportedly taking extreme interest in its biggest investment of the year. According to a report in the Financial Times newspaper, the Cupertino tech giant is planning to bring its acquired streaming music service, Beats, to every iPhone.
The new bundling strategy comes months after it acquired Beats for $3 billion in May. Integrating Beats Music into its own mobile operating system is the next logical step for Apple, a first to capitalise on its massive investment.
People familiar with the matter said the integration of Beats service into its iOS software will come as early as March, the report said. However, the publication did not explain how Apple plans on bundling Beats into iOS.
Taking hints from previous reports, it is suggested that Apple might bundle Beats Music into its existing music app, like it did with iTunes Radio. According to 9to5Mac, Apple will most likely bring the bundled version of Beats under the iTunes brand.
"Apple will bundle the subscription music service it acquired from Beats into its iOS operating system early next year, instantly making it available on hundreds of millions of iPhones and iPads – and ramping up pressure on Spotify, the market leader in music streaming," FT reported.
Recently, reports suggested that Apple is in talks with record labels to lower the streaming music fee so the overall subscription cost can be dropped to $5 per month -- 50% decline from its current rate.
The report of a new change in Beats and Apple's own music system comes at a crucial time when digital sales of iTunes dropped as much as 14%, according to the company's annual report last month.