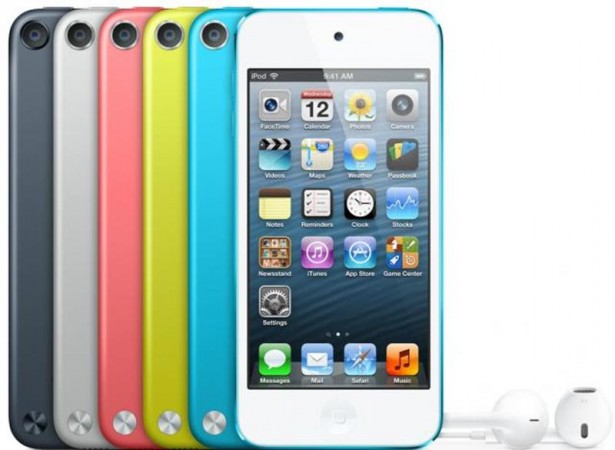 Even as many of us think iPods have reached a dead end, Apple likes to change the way we think. With the launch of Apple Music streaming service, the tech giant is getting seriously involved with music and iPods hold a strong position in linking that chain. For years, Apple's iPod lineup has fulfilled the desires of music lovers and the company plans on continuing that. The Cupertino-based tech titan will reportedly launch new iPods on Tuesday, 14 July, complete with new colours and performance upgrade.
The news of new iPods is yet to be confirmed by Apple, but the information is sourced from French website iGen, which dug deeper into the iTunes 12.2 software data codes for references.
"References that have been transmitted to us are: the new iPod touch would bring the number n102 (the current model is numbered n78); the new iPod nano is the n31a (n31 for the current model), then the future would be the iPod shuffle n12d (n12b for the current model)," according to iGen's translated report.
As per the report, Apple will launch a whole new palette of shades for the entire iPod lineup, including iPod Touch, iPod Nano and iPod Shuffle. The new colours coming your way are gold, electric blue and fuchsia, plus classic black, pink and gray sidereal, Tech Portal reports.
The upgrade is not limited to new colours as the Cupertino tech giant will make its iPod Touch faster by replacing the 32-bit processor with a 64-bit processor, which is a major change, considering the music player was not updated since 2012. Other changes include updated camera and more.
By releasing new iPods on Tuesday, Apple will disrupt its traditional release timetable. New iPods are launched by the company in September, around the same time as new iPhone releases.