Thanks to its unmatched OLED display production capability, Samsung was the sole supplier of display panels for this year's Apple iPhone X. Because of the monopoly the South Korean tech giant currently has in the mobile OLED panel market, Apple had to depend on its display subsidiary to source the iPhone X display, despite the fierce rivalry between them.
While some previous reports said that Apple has apparently found a solution in LG Display that can help it diversify its OLED panel supplies for the 2018 iPhones, a new report claimed on Friday that even more OLED panel makers are gearing up to compete with Samsung and LG Display for 2018 iPhone OLED panel orders.
Other suppliers that are competing for 2018 iPhone orders include Sharp, now a Foxconn Electronics company, and Japan Display (JDI). Both the companies are now gearing up their efforts to produce OLED screen as early as in the second quarter of this year, DigiTimes reported, citing Japan-based media reports.
The report also said that the overall OLED panel production capacity from Asian suppliers will "definitely" surpass the actual demand in coming years, leading to oversupply of the panels. The excess supply could, therefore, result in adoption of the OLED panels in "other premier models of consumer electronics products," the report added.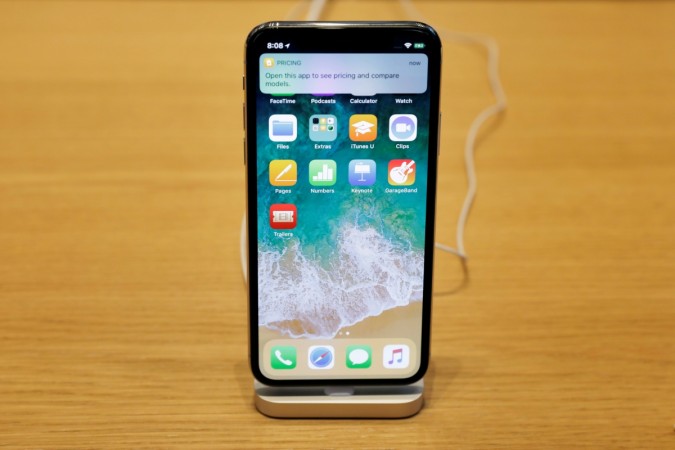 While Sharp and Japan Display are expected to be vying for the third and fourth position in the OLED panel orders, LG Display still has the potential to become the second supplier for Apple in 2018.
After Samsung became the only supplier of OLED display panels for the iPhone X, LG Display scrambled to invest billions of dollars in its OLED making facilities to boost the output of the screens to rival Samsung Display.
A recent report said last week that an OLED panel supply deal between Apple and LG Display is currently at its final stage, with the latter expected to start shipping the component for the next iPhone in the second half of this year.
If an agreement is made, LG Display will produce larger 6.5-inch screens for the upcoming iPhones while Samsung Display will primarily produce smaller 5.8- or 6-inch screens.