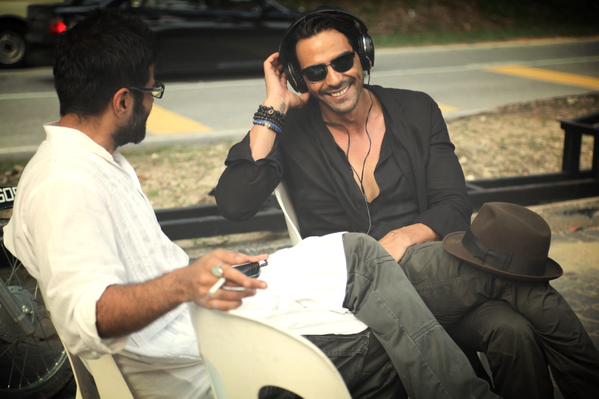 Arjun Rampal, who was last seen in the movie "Roy," has a number of upcoming movies and one of his next films is titled "Daddy."
Film-maker Nishikant Kamat revealed Arjun's upcoming movie that will also have the former in a key role. After appearing as an antagonist in "Rocky Handsome," Nishikant will again be seen on the big screen in "Daddy."
Talking about his upcoming projects, the director revealed details about Arjun's next film "Daddy." "I have just completed one film with Arjun Rampal called 'Daddy. It has shades of but is not a full-fledged negative role. It will either release in November 2016 or it will be released next year. I am not sure. It's an interesting film and I have an interesting role in it," Nishikant told International Business Times India. Nevertheless, he refused to divulge more details on the movie saying that it is too early to comment.
Of late, a number of directors including Nishikant have been seen jumping into acting and that too in negative roles. Karan Johar had played the antagonist in "Bombay Velvet," Anurag Kashyap will soon be seen as the villain in Sonakshi Sinha starrer "Akira." However, Nishikant takes up acting just as a hobby.
"Earlier also, a lot of people have acted who are directors. It's fun at times. It is easier for us to think of acting as we are from the industry. I don't look at it as my bread and butter, it's just a hobby. But my focus will always be film-directing. Acting is fine as a hobby, but I can't take it as a full-time profession," Nishikant said.
Apart from "Daddy," Arjun has two more upcoming movies- "Rock On 2" and a biopic on gangster-turned-politician Arun Gawli.