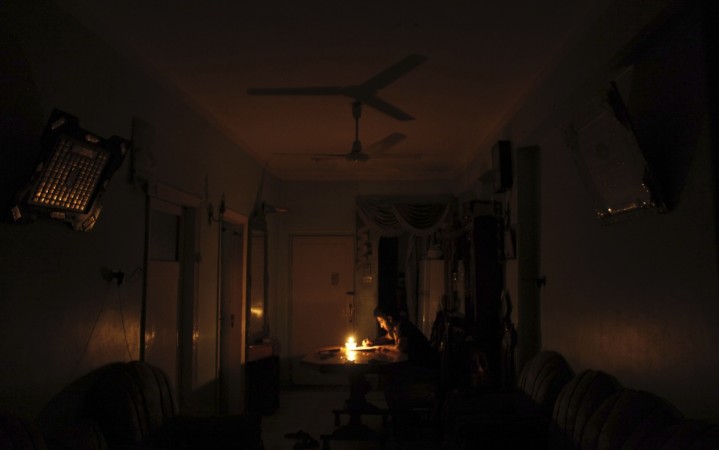 The states of Andhra Pradesh and Telangana are facing a severe power crisis for the past two days, due to low electricity generation in several units of Andhra Pradesh Power Generation Corporation Limited (APGenco) and Telangana Power Generation Corporation Limited (TGenco). Coal crunch is the main cause for the deficit power generation in the states, say media reports.
Currently, the joint capital of the two states, Hyderabad is facing three-hour power cuts and rural areas are reeling under unscheduled power cuts for more than five hours.
Poor quality of coal and technical snags are said to have caused the deficit in power generation capacities of units in the two states.
Officials concerned say the snags occurred in two key power stations -Vijayawada Thermal Power Station (VTPS) and Kothagudem Thermal Power Station (KTPS) in the last two days and generation of power has come down.
Currently the two states are facing power deficit more than 4 million units (MU) due to the use of inferior quality coal. APGenco generated 49 MU and TGenco generated 36 MU on Monday.
It is being said that seven units of both APGenco and TGenco have been generating a very low quantity of power due to inferior quality of coal, sourced from local mines and it may take another couple of days to bring the power deficit situation under control, officials noted.
The industrial sector in both states is facing a two-day power holiday in a week, in addition to the ongoing unscheduled power cuts.
According to sources in Southern Region Load dispatch Centre, the power deficit is more in AP.
Power generation has come down in VTPS, Rayalaseema Thermal Power Project (Muddanuru), KTPS and central organisations such Simhadri Thermal Power Station and Bhupalapalli power generation unit.
The full capacity of NTTPS, Ibrahimpatnam, is 1,720 MW, but now it is generating only 1,200 MW, say officials. Likewise, current generation of Rayalaseema Thermal Power Project is only 500 MW as against its full capacity of 1,050 MW.
Narla Tata Rao Thermal Power Station (NTTPS), Vijayawada uses 28,000 tonne of coal daily for its full generation capacity, but it is facing a severe crunch of quality coal and NTTPS chief engineer Sammaih, has also blamed the shortage of good quality coal as the main cause for the power deficit in the two states.