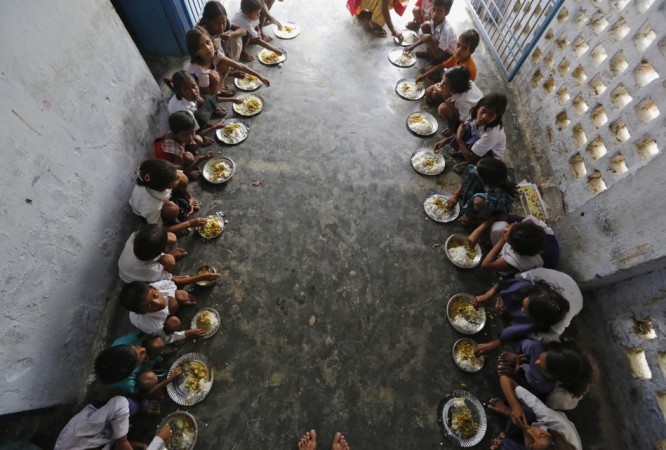 Keeping in tune with "Amma Canteens" in Tamil Nadu, Andhra Pradesh government is also likely to open "NTR Canteens" in the state, said the State Civil Supplies Minister Paritala Sunita on Tuesday, 5 August
The proposed NTR canteens will sell meals at ₹5 to consumers. However, before taking a final decision on the matter, the Minister will hold a meeting with all departments and ministers concerned on 8 August.
Late chief minister NT Rama Rao is known for such popular schemes. To supply foodgrains to the poor people in AP, NTR had started a scheme in 1994, under which rice was priced at ₹2 per kilogram. He had also started Janata cloth scheme and subsidized power scheme during his regime.
Sunita also said that she has urged Chief Minister N Chandrababu Naidu to allocate ₹4,000 crore for her department in the next State budget. She added that her department wanted to take several steps to improve the functioning of public distribution system (PDS), through which subsidized essential commodities like foodgrains are sold to the poor.
The Minister said that presently, nine items, including edible palm oil, are being supplied to the poor through PDS.
Under the "Deepam" scheme, the government will give five lakh gas connections to the poor, the Minister stated.
AP State budget may touch ₹ 1 lakh crore:
Meanwhile, Andhra Pradesh Finance Minister Yanamala Ramakrishnudu stated that the State budget, to be presented in this August, will be about ₹ 1 lakh crore. He added that background exercise on the forthcoming budget has been completed.
The budget presentation will be tentatively between 16 and 18 August, the Minister said, adding that the dates will be finalized by the CM.
Ramakrishnudu expressed confidence that the Union government will soon announce special category status to AP. The State government has also urged the Centre to grant special packages to seven backward districts in the state.
The Minister put the state's revenue deficit at 4.5 per cent and fiscal deficit at 7 per cent. The State government will send a report to the Centre explaining in how many years AP will reach the stage of surplus budget, he added.