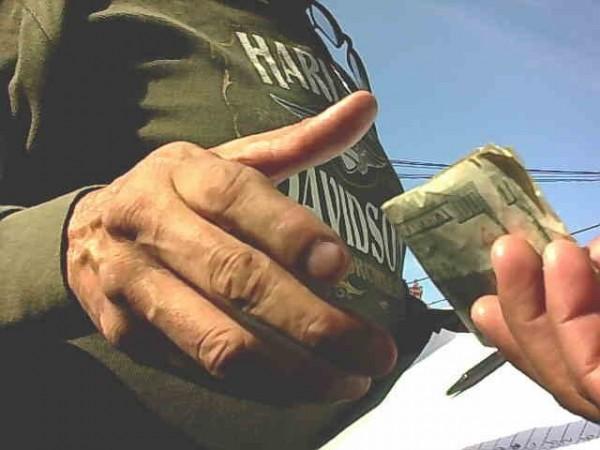 In a rather shocking twist to the ongoing Bellary illegal mining case, Chief Justice of Andhra Pradesh High Court Madan Lokur suspended Judge T Pattabihi Ramarao for allegedly taking a whopping Rs 50 million as kickbacks from Galli Janardhan Reddy, a prime accused in the case, for granting him bail.
Judge Ramarao granted an unconditional bail to Reddy in connection with Obulapuram illegal mining case on May 11. However, the latter was later taken to the Bangalore jail in relation to another mining case.
Granting of bail to Reddy despite strong evidence against him by Ramarao was speculated by the CBI, which approached the Chief Justice regarding the possible irregularities in providing bail to the prime defendant in the mining case with strong evidences.
According to the CBI sources, the alleged bribe money of Rs 50 million was invested into the bank lockers belonging to Ramarao and his kin. Meanwhile, the federal agency has sought the bank authorites not to allow the accused judge and his relatives to access the lockers, which is said to hold the bribe money.
Based on the investigating agency's allegation, the Chief Justice has asked Ramarao not to move out of Hyderabad without prior information or permission and has also given go ahead for probing the latest bribe bid.
Sources said that the CBI has already raided the bank lockers belonging to the suspended judge and seized the bribe amount from them. Meanwhile, the CBI is expected to file a case against Ramarao under the prevention of corruption act.
Former Karnataka BJP party Minister Reddy was arrested last year for allegedly carrying out illegal mining in and around Karnataka and Andhra Pradesh through Obulapuram Mining Company and Associated Mining Company owned by him and his relatives.
Reddy's bail plea was rejected by a Karnataka court last Wednesday considering the magnitude of the case and he could possibly tamper with the evidence against him in the case.
Reddy was shifted from Hyderabad prison to Bangalore jail on March 2 after he secured bail in OMC case.