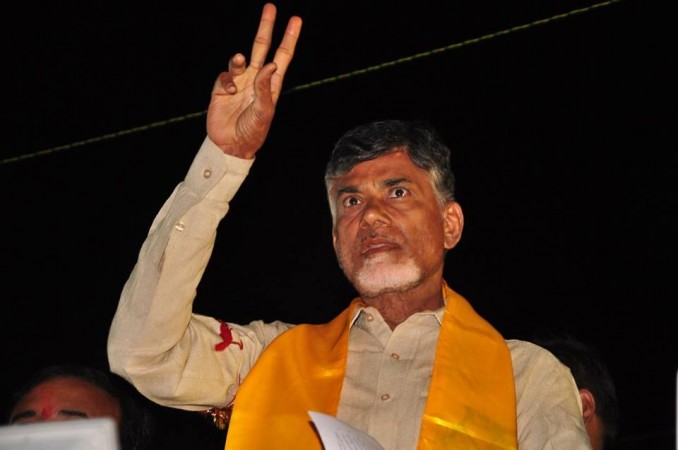 The Andhra Pradesh Legislative Assembly on Tuesday, 24 June, passed a resolution on Polavaram irrigation project, and requested the Union government to go ahead with the dam's construction.
All the members unanimously expressed their approval for the multi-purpose irrigational project when Chief Minister N Chandrababu Naidu moved the resolution. Naidu said that the 200 villages in Khammam district of Telangana, which have been threatened by the backwaters of the proposed project, should be merged with Andhra Pradesh.
The Union government has already issued an ordinance, transferring the 200 villages from the Telangana district to AP. The aim of the Central ordinance is to avoid any dispute between the newly created Telangana and AP on the dam.
The 200 villages are very essential for Polavaram project, Naidu said and appealed to the Centre to bring a legislation on the dam at the earliest. The project will be implemented as per the design of the Central Water Commission, he added.
The multi-purpose irrigation project will provide irrigational and drinking water to five to six districts in the state. Naidu made it clear that no harm will be caused by the dam to Telangana.
The Centre has announced that Polavaram project will be constructed as a national irrigation project and 90 per cent of the project cost will be borne by the centre.
However, Telangana Rashtra Samiti (TRS) government has threatened to challenge the Centre's ordinance in the Supreme Court. TRS had also observed a state-wide shutdown on the issue on 29 May, after which it passed a resolution on the Centre's ordinance on the dam in Telangana Assembly on 14 June. The party has termed the decision as "unconstitutional" and urged the Union government to cancel the project.
Additionally, Odisha and Chhattisgarh are also opposing the project amid fears that several of their villages will be submerged in the dam's waters.
Meanwhile, Tirumala, the hill town and abode of Lord Venkateswara in Andhra Pradesh, is facing acute water shortage due to delayed monsoon. Water bodies atop the hill are said to have dried up.
The town is visited by over 55,000 pilgrims, for which at least 28-40 lakh gallons of water is required each day.
Water-levels in Papavinasanam, Gogarbham, Kumaradhara-pasupudhara twin dams and Akasa Ganga are dwindling drastically, causing much distress to the Tirumala Tirupati Devasthanams (TTD), the administrative body of the hill shrine.
To cope with the situation, TTD has taken several steps like restricting supply of drinking water to just two hours a day to several hotels and restaurants. Residential colonies in Tirumala now get water supply once in three days. TTD has also requested Municipal Corporation of Tirupati to raise the quantity of water being supplied to the hill town.